If multiple users need to work on the same calendar, Outlook gives you the option to share it. But when you click on the "Accept" button, an error message may show up that says Outlook could not connect you to the shared calendar. More specifically, the message reads as follows: "There was a problem connecting you to the shared calendar. Please ask the person who invited you to send another sharing invitation". Follow the troubleshooting steps below to solve the problem.
Outlook: There Was a Problem Connecting You to the Shared Calendar
Use Outlook on a Different OS
Check if you can access the shared calendar using Outlook on the Web or the Outlook app for macOS and iPhone. The errors and glitches affecting Outlook on Windows don't usually show up on other operating systems. If the error message persists, go to the next step.
Import the Shared Calendar from Directory
If you're using Outlook for the Web, try accessing the shared calendar from the Directory folder. Sign in to your account, select Calendar, and then right-click on Other Calendars. Select Open Calendar, and go to the Directory folder. Locate the shared calendar you want to open and hit the Open button.
Alternatively, you can also go to Calendar and select Import Calendar. Then, import the shared calendar directly from the Directory folder. Use the search field to search for the email account of the calendar owner.
Update and Repair Office
Install the latest Office updates if you're using Outlook as part of the Office Suite.
Launch any Office apps and click on the File menu.
Then, go to Account.
Select Update Options.
Hit the Update Now button.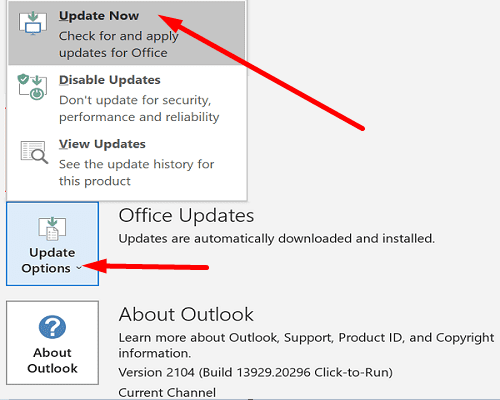 If you still can't access the shared calendar, repair your Office files.
Launch Control Panel.
Go to Programs.
Click on Programs and Features.
Select the Office Suite and hit the Change button.
First, launch the Quick Repair option.
Then, if the issue persists, launch the Online Repair tool.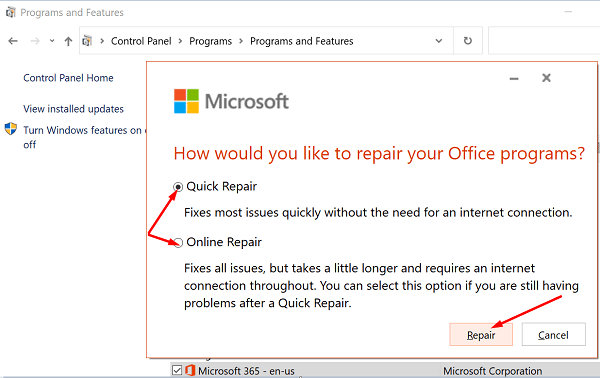 Create a Shared Mailbox
If nothing works, create a shared mailbox and use PowerShell to assign the calendar permissions. Shared mailboxes also include a shared calendar that multiple users can add their appointments and schedule activities.
For more information on creating a shared calendar, go to Microsoft's Support page. Or you can ask your IT admin to help you create the shared email account.
Conclusion
If Outlook says, there was a problem connecting you to the shared calendar, check if the option works on Outlook on the Web. Then, import the shared calendar directly from the Outlook Directory. Additionally, update and repair your Office files. If the problem persists, create a shared mailbox with a shared calendar.
Did you manage to solve the problem and access your shared Outlook calendar? Let us know in the comments below.