There are various password managers available on the market, each offering unique sets of features. Dashlane is a versatile tool that you can entrust to save and manage your passwords. The built-in password generator can quickly generate complex, secure, unpredictable, and unique passwords that cyber-criminals won't be able to crack. Unfortunately, Dashlane may sometimes stop working in Chrome. In this guide, we'll explore how you can quickly troubleshoot this problem.
How to Fix Dashlane Issues in Chrome
Quick Fixes
Make sure your Dashlane extension icon is green. If it's orange, this means you're not logged in.
Log out of your account, refresh your browser, log back in and check the results.
Next on the list, use the Dashlane Web App. Log in to your account and hit the Sync Now button to automatically sync your login information.
Restart your browser three or five times in a row and check if you notice any improvements.
Make sure your launch Chrome in administrator Mode. Right-click on your Chrome desktop shortcut and select Run as administrator.
If you're using a virtual keyboard (on-screen keyboard), disable it and use your physical keyboard instead. Dashlane provides limited support for virtual keyboards.
Update Chrome and Disable Your Extensions
Make sure you're running the latest Chrome version on your device. Click More options (the three dots), go to Help, select About Google Chrome and check for updates.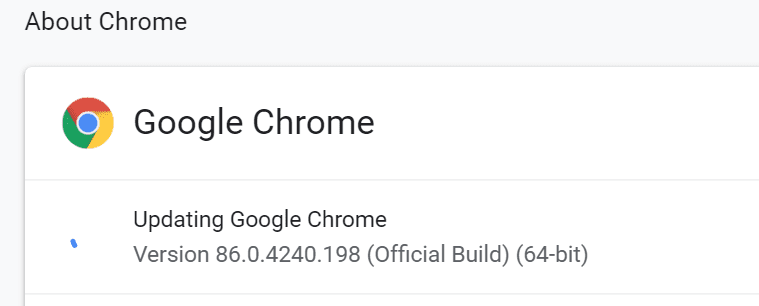 Then, click again on More options, select More tools, click Extensions and manually toggle off all your extensions except Dashlane.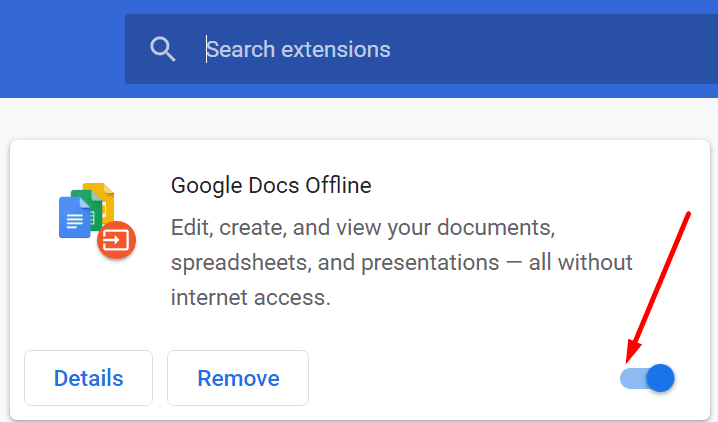 Update Dashlane and Check Your Settings
Don't forget to update Dashlane as well. Click the extension icon and go to More. Then select Go to extension info and hit the Update button if there's one available. If there's no update option, this means you're already running the latest Dashlane version.
Under extension info, scroll down to Site access. Make sure Dashlane can access all the websites you're visiting. Switch on the Allow in Incognito option if you want to use Dashlane while browsing the web in private mode.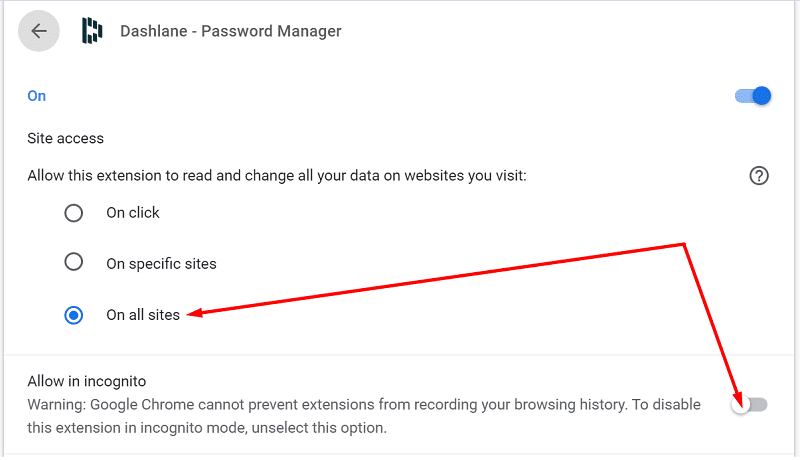 If you're on Android, go to Settings, select General and make sure the Autofill option is enabled.
Disable Chrome's Built-in Password Manager
Chrome comes with its own password manager that may sometimes interfere with Dashlane. Disable this Chrome feature and check the results.
Launch Chrome, click on More Options and go to Settings.
Then go to Passwords and disable Offer to save passwords and Auto Sign-in.

If the issue persists, uninstall Dashlane, restart your computer, and then reinstall the browser extension.
Conclusion
If Dashlane doesn't work in Chrome, make sure the extension is enabled, and you're logged in. Update your browser and disable all the other extensions that might be interfering with Dashlane. Don't forget to disable Chrome's built-in password manager to prevent software conflicts. Hit the comments below and let us know if Dashlane is working properly now.