You may notice that your Android device might prompt you to with a "Complete action using" dialog that allows you to select a default app if you choose to always complete the action using the selected app. If you wish to change the default app at another time, you will have to restore this prompt. Here's how it's done.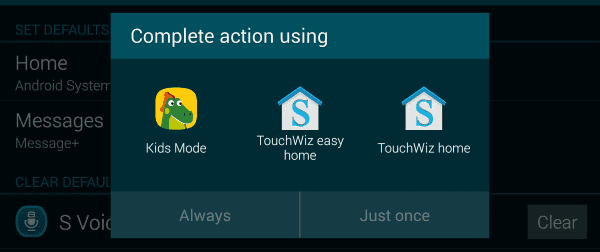 Open "Settings".
Go to "Applications" > "Application Manager".
Note: This selection may vary depending on the device and version of Android you are using.
Select the app that is set as a default in your given situation.
Select "Set as default".
Tap "Clear defaults".
Now the prompt will return whenever you choose the action again.
---
Third-Party Options
Some Android devices such as the Samsung Galaxy S7 provide a default app manager. The Galaxy S7 has it listed under "Settings" > "Applications" > "Default applications".
You also have the option of downloading the Default App Manager app. The app allows you to instantly set default apps from an simple to use screen.