Oculus Quest 2
HP Reverb G2
Valve VR Index
VR is one of the coolest ways to experience gaming. Total immersion into an interactive world – provided you have the tech, of course. Well, thankfully there are plenty of options since VR is no longer confined to a niche or novelty. There are plenty of competing headsets, competing providers and competing systems out there.
Don't worry, we're here to help – we compiled a list of the best VR headsets to get in 2021, whether you're a beginner or a VR veteran!
Oculus Quest 2 – Cable-free fun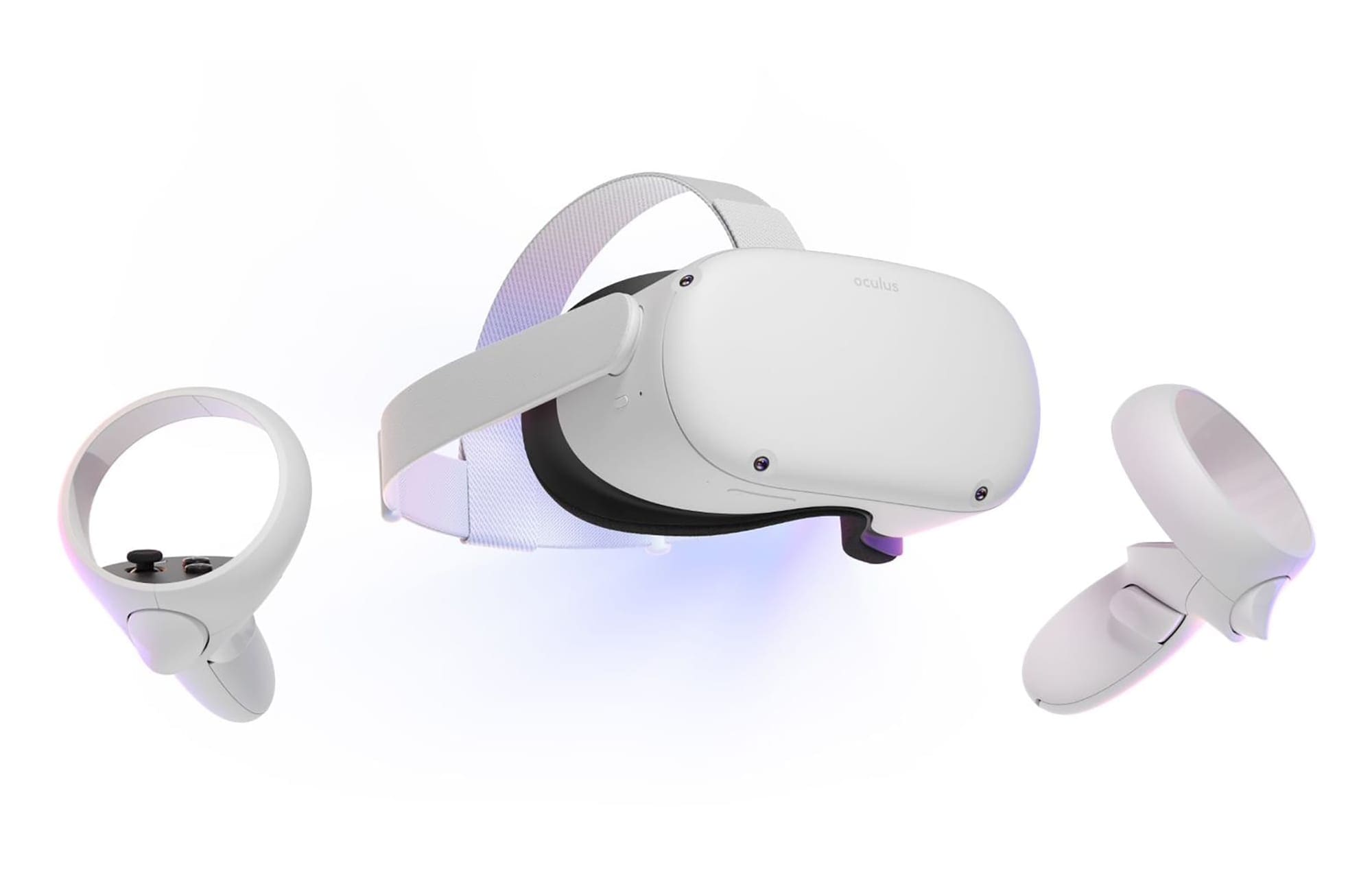 Key Features
Easy to set up
Variable lens distance
Affordable
Specifications
1832×1920px per eye
90Hz refresh rate
Qualcomm® Snapdragon XR2
6GB RAM

For a long time, VR was restricted to 'within a few feet of your PC'. This is no longer the case, however, the first few wireless headsets struggled with subpar performance. The Quest 2 is proof that doesn't need to be the case. It offers its own library of paid as well as free games that require no connection to a PC at all. That said if you want to link up, you can – you can natively play Steam VR games as well as for example titles from your Rift library. If you're tech-savvy, you can even sideload entire apps from other sources – but that's optional. There is plenty to do even without that, and the screen and image quality are top tier.
Battery life is an issue of course, and that is one of the main limiting factors – you'll want to grab a battery pack if you'll be playing for longer. Another drawback is the fact that you need a Facebook account to play. The headset platform is owned by Facebook, and you need an account to make a profile and log in.
Pros
Wireless fun
Compatible with PC VR as well as 3rd party apps
Comfortable design and controllers
Good customization options
Cons
Battery life
Facebook account needed
Can run quite warm
Valve VR Index – True Steam VR
Key Features
Steam's own hardware
Fantastic controllers
Sturdy build
Wide FOV
Specifications
1440 x 1600px per eye
up to 144Hz refresh rate
Qualcomm® Snapdragon XR2
RGB subpixel array eliminates screen-door effect

Unsurprisingly, Valve's own brand VR headset is top of the line. Although the full setup is quite expensive, and additional extra parts if needed further add to that, it offers one of the best experiences you can get in PC VR. Tracking and build are both impeccable and the overall experience is fantastic.
That isn't to say that there aren't some downsides as well – all that performance and tech is quite heavy, and where headsets like the Quest 2 put an emphasis on comfort, the Index has glued-on foam pads that seriously limit wearer comfort options. As far as playing experiences go, this headset is definitely one of the best out there, but you likely won't want to wear it for too long at a time.
Pros
Lots of options/separate parts
Top quality controllers
Once set up, easy and comfortable to use
Lots of freebies/software packaged in
Cons
Expensive
Requires high-powered PC
Headset gets uncomfortable relatively quickly
HP Reverb G2 – Super High-Res VR
Key Features
Windows Mixed Reality headset
Compatible with Steam VR
Light & comfortable
Specifications
2160x2160px per eye
up to 114 degree FOV
Drop-down speakers

The Reverb G2 is the ultimate choice for simulation fans. It has the highest resolution of any VR headset out there at the moment and while that makes high demands of the PC it's connected to, the performance it offers is incredible. Sim racers and other sim fans are unlikely to find a better headset for their gaming experience.
The Reverb G2 isn't perfect though – for a mid-range priced headset, the controllers are subpar, and users have reported some tracking issues that can make gaming a bit frustrating at times. While easy to set up and use with either SteamVR or OpenVR, the Reverb doesn't offer the same dedicated platform as an Oculus device for example – instead, it relies on the Windows Mixed Reality platform to run.
Pros
Perfect for Sim racing
Incredible accuracy, sharpness and picture quality
Light
Cons
Tracking issues in some light conditions
Requires very high-powered PC
Limitations for lens distance
HTC Vive Cosmos Elite – Modular VR
Key Features
Customisation features
Augmented base stations compared to the base model
Room-scale VR
Specifications
1440x1700px per eye
Dual 3.4″ LCD screens
Modular faceplate

The HTC Vive Cosmos is an upgraded and improved version of the original Vive. It features an overhauled headset design as well as new controllers that are fairly similar to the Oculus Quest 2 ones in design. The most interesting feature for many is probably the modular capabilities – while with most headsets what you see is what you get, the Cosmos has a modular faceplate that can be swapped out – for example, for a SteamVR faceplate. This would make the headset compatible with the Index VR base station and trackers. There will also be a wireless adapter kit (not yet released at the time of the review) as well as potential additional faceplate options in the future.
As for the headset itself, it offers solid mid-level performance for an average price, with light controllers and a sturdy and well-built headset. There are plenty of comfort accessories available, including options for additional safety straps on headset and controllers. Unlike previous models, this one doesn't actually require outside trackers and is so easier to set up and use.
Pros
Innovative appearance
Compatibility with other tracking stations
High-quality and sturdy construction
Cons
Few uses for modular features so far
Controllers need additional safety strap for movement intensive games
Removable face plate means potential dust/dirt within the headset
These are our top 4 picks for VR headsets. Of course, there are plenty of other choices as well – the HTC Vive and Playstation VR for example are strong contenders, and the Rift S also has its fans, despite being weaker, performance-wise, than its Quest sibling. What's your favourite VR platform and why?