Having your Android device switch from your mobile data, your home's WiFi can be very convenient. You stop using your mobile data as soon as your home network is within, so you only use it when it's absolutely necessary.
But, as convenient as connecting to a nearby WiFi may be, it can also be dangerous. Without you knowing, your phone could detect a nearby free WiFi network (that is not safe) and connect automatically. So, if you don't mind switching over manually, here how you can stop your Android device from doing it on its own.
How to Prevent Your Android Device from Switching from Mobile Data to WiFi
To disable the auto-connect feature, open your device's settings and go to Network & Internet. Tap on WiFi> WiFi Preferences, and toggle off the Connect to open network option.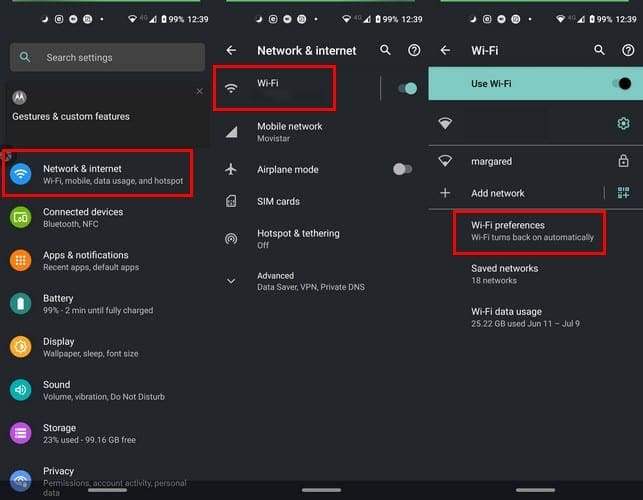 You can also try forgetting the network, so if you're ever near that network again, your Android device will ask you if you would like to connect instead of connecting automatically.
How to Forget a WiFi Network in Android
To forget a WiFi network go to Settings > Network & Internet > WiFi > Long-press on the WiFi network you want to forget > Tap Forget.
Conclusion
Manually connecting to a WiFi network may seem annoying, but it's another excellent way to keep your device safe. If you can't find the Connect to open networks option on your device, you can always forget the network.