There are various reasons why you may need to add additional clocks. You want to know what time it is before you call your family in other states. Or, you need to contact a work buddy for something, and you always want to know what time it is in their country.
Even if you don't contact the person often, it's always good to know what time it is where they are. Adding an extra clock on your Windows 11 computer doesn't take long and doesn't take up much space on your screen. You can also add a second clock if you need to.
How to Add an Extra Clock to Windows 11
In the Notification Center, you can add two clocks with two different time zones on the calendar. To add your first clock to the Notification Center, you'll need to go to Settings. Once you're in Settings, click on Time & Language from the sidebar on your left.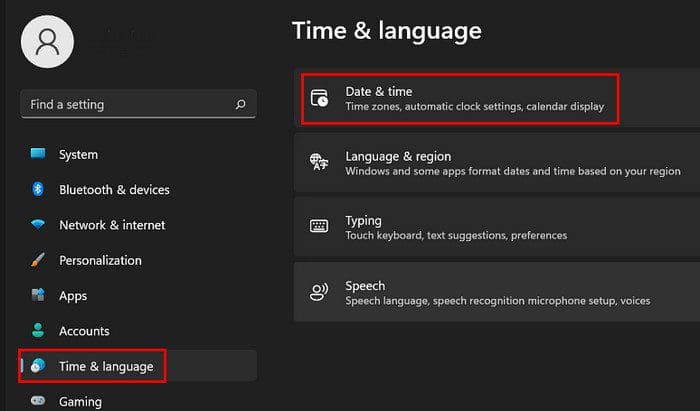 Once you're in, scroll down until you come across the option that says Additional clocks. As long as you're there you can enable or disable the option to adjust the time automatically or adjust daylight savings time automatically.
When the Date and Time box appears, make sure you're on the Additional Clocks tab. Click on the box for Show this clock and choose your time zone. You can also change the display name if that's something you want to do.
If you want to add another clock, check the same Show this clock box for the second clock. Once you're done, click on the Apply button > OK. To check if your new clocks have been added, click on the date and time on your taskbar. They should be above the calendar.
Conclusion
Why memorize the time difference with another country or another state. By adding an additional clock, you'll know what time it is by clicking on the time and date on your taskbar. If one isn't enough, you know how you can add two. If you ever change your mind and want to remove one, you'll only need to uncheck the Show this clock box. How many clocks will you be adding? Share your thoughts in the comments below, and don't forget to share the article with others on social media.