Aside from passwords, there are generally two types of data submitted through forms on websites: addresses and card details. Most online marketplaces will require a delivery address for any products that you buy and will require you to enter your card details to pay for it.
Traditionally you'd type these details every time or save them in your account on the website. Modern browsers, however, allow you to save this type of information in the browser itself. This allows you to easily import your address or payment details easily and quickly on any website, regardless of if you've used the site before. Additionally, you don't have to worry about making a typo when entering your details, as they will be automatically entered for you from your saved data.
Even though this feature can be useful, not everyone will want to use it. Thankfully, you can disable the feature completely if you want. To do so in the Opera browser on Android, you need to configure the in-app settings.
Firstly, to be able to access the in-app settings, you need to tap the Opera icon found in the bottom-right corner of the app.
Next, tap "Settings" at the bottom of the popup-pane to open the settings themselves.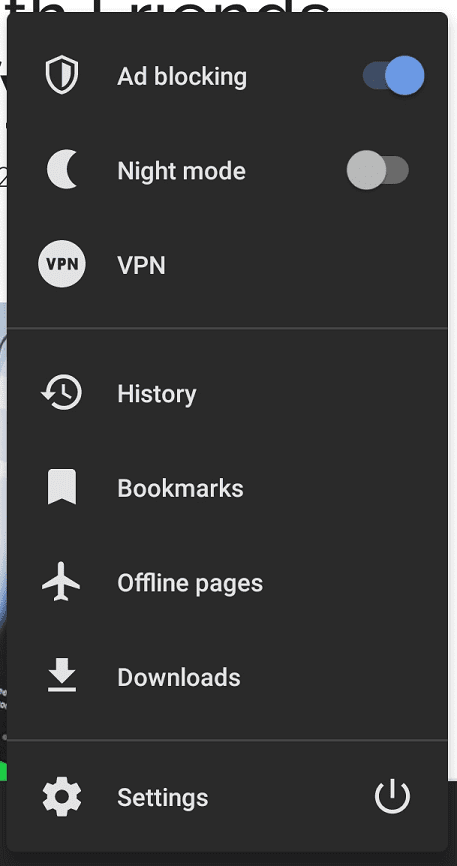 Once in the settings, scroll down to the bottom of the list, then tap "Autofill and payments" in the "Privacy" sub-section.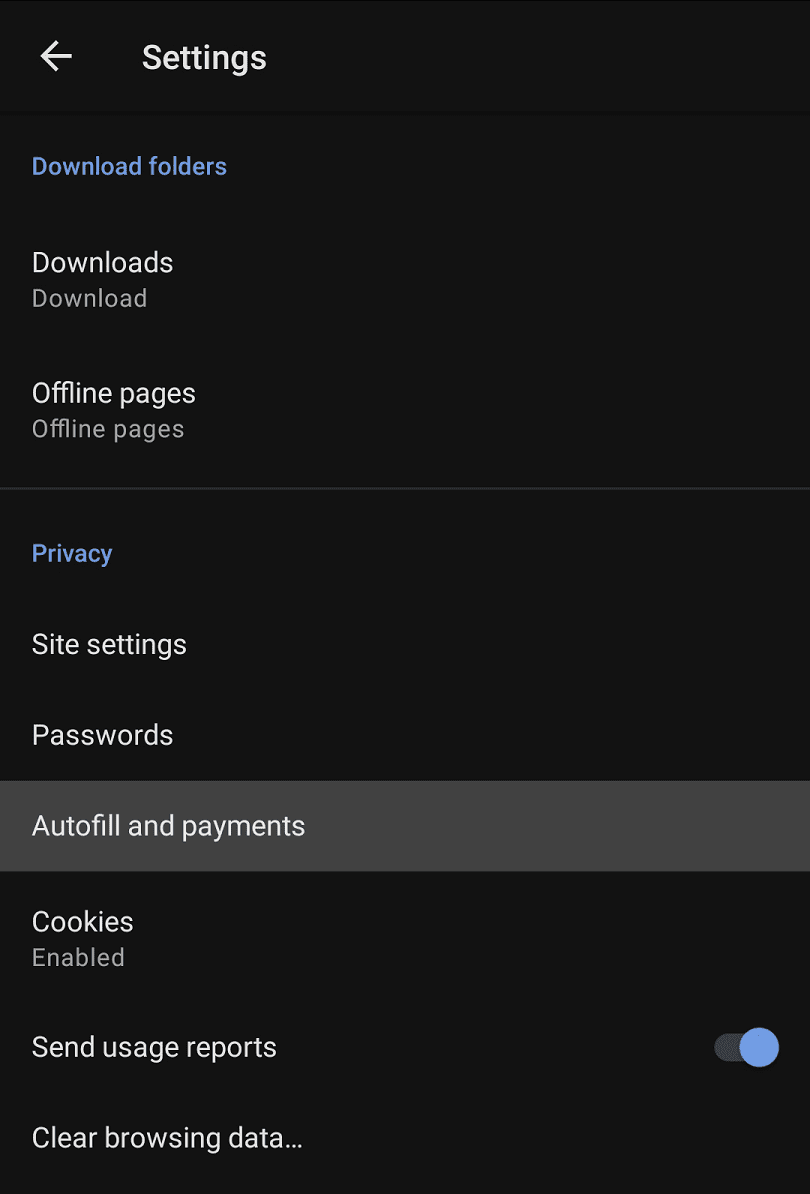 The only option here is to enable or disable the entire autofill feature. If you want autofill to be enabled, ensure that the "Auto-fill forms" slider is set to the "On" position; if you want to disable the feature instead, tap the slider to the "Off" position.
To configure an address, card details, or a set of contact information, tap the relevant entry.
After tapping one of the options, for example, "Addresses", you'll be presented with the list of currently saved details in that category.
Tap an existing entry to edit it or tap "Add address" (or the relevant category) to add a new entry.
Tip: While the exact data fields will vary between the categories, the process of adding or editing entries is the same across all of them.
In the "Address" and "Contact info" categories, there aren't any required categories; for card details, however, you will be required to enter a valid card number to be able to save an entry.
Simply add the data to the entry that you want, then click "Done" in the bottom-right corner to save. To delete an existing entry, tap the trash icon seen in the top-right corner of the edit entry view.