Google Sheets is an excellent tool that many users utilize as an alternative to  the popular Microsoft Excel program. The best part about Google Sheets is that edits are saved in real-time. This means you don't need to worry about losing your files in case of a power outage or computer crash. But what do you do if Google Sheets wont' let you type and edit your files? Naturally, you refresh the page, restart your browser, and reboot your computer. If that did not work, and you're sure you've got the necessary permissions to edit the file (it is not View Only), here's what you can do next.
Fix Google Sheets: I Cannot Type or Edit Anything
1. Create a new file
If you can't edit the current sheet or file, check if you can copy it. If it works, open a blank sheet and paste the content there.
Type something in the new sheet to check if you can edit it.
2. Log out and log back in using a different account
Try logging out of your Google account and then sign back in using a different account. Create a new file, save it and then sign out.
Use your first account and log back in. Check if the problem is gone.
3. Disable your extensions
You'd be surprised to learn just how many bugs and glitches browser extensions can cause.
As a matter of fact, your extensions could also be preventing you from typing into Google Sheets. This is because some extensions can cause conflicts with other programs and extensions you're using.
If you're on Chrome, click on the Menu, select More tools and then select Extensions.
Disable all of your extensions, restart your browser and computer, and check if you can type and edit the sheet now.
You can then re-enable your extensions one at a time to identify the problematic one.
4. Use Google Docs Offline
Speaking of extensions, there's another workaround that you can use. Download and enable the Google Docs Offline extension.
As its name suggests, this extension allows you to use Google Docs, Sheets, Slides, and Drive without an Internet connection.
So, disable your network connection, launch Google Docs Offline, and test if you can type and edit the problematic file.
When you go back online, all the changes will be automatically transferred and saved to Google Sheets.
5. Delete your browser cache and cookies
If you can't type in your browser, but you can type on your phone, this indicates there's something wrong with your browser.
Try clearing your browser cache and cookies. Some of these temporary files may interfere with Google Sheets preventing you from typing.
Click on three-dot menu on Chrome
Select History → click on History again
Click on Clear browsing data → select the time range and check all the three boxes.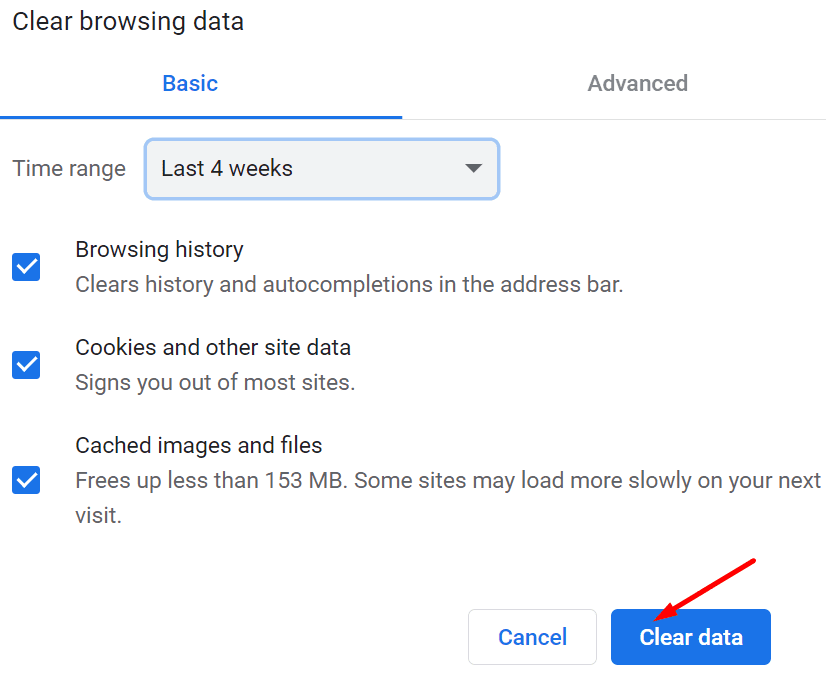 6. Update your browser or try a different one
Outdated browser versions may also prevent you from typing in Google Sheets.
Make sure you're running the latest Chrome version. Click on the menu, select Help and then About Google Chrome.
If the browser tells you there's a newer version available, go ahead and install it.
If updating your browser did not work, try opening the file you can't edit in a different browser or program.
7. Reset or reinstall Chrome
Doing a Chrome browser reset means bringing your browser to default settings.
Keep in mind this will disable your extensions, themes, and so on. Your bookmarks, and passwords won't be deleted.
Resetting your browser may be just the right solution for you. If some of the extensions and programs installed on your computer changed your browser settings without your permission, resetting it could fix your typing problem.
Launch Chrome, click on the menu and select Settings
Scroll down all the way to Advanced
Scroll again to the end of the page and select Restore settings to their original defaults
Hit the Reset button and check if that was the right solution for you.
If you still can't type in Google Sheets, reinstall the browser.