The Apple Software Update kept appearing on my computer and I couldn't figure out what was causing this annoyance. I didn't find it in my Startup folder or in the registry anywhere. Soon I discovered it was in my Scheduled Tasks. Here is how you can prevent the Apple Software Update screen from appearing.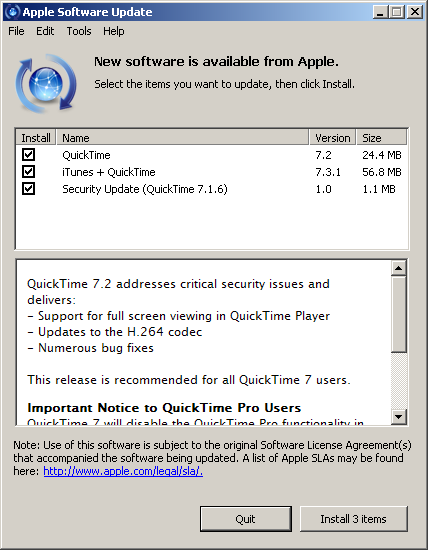 Windows 7/Vista
1. Click the Windows Start orb in the lower-left corner and type task scheduler in the Start Search box. Press Enter.
2. Expand the Task Schedule Library section.
3. Select the Apple folder.
4. Right-click AppleSoftwareUpdate and select Disable or Delete.
XP
1. Click Start > Programs > Accessories > System Tools > Scheduled Tasks.
2. Right-click on AppleSoftwareUpdate and select Delete.