Windows File Recovery is a handy app that you can use to recover deleted files and folders. You can even use this tool to restore deleted Edge Favorites. Unfortunately, File Recovery may not always work on your computer. Simply put, nothing happens when you launch the app or run a command. You may also get an error message that says, "winfr.exe is not recognized as an internal or external command." Follow the solutions below to fix the problem.
Windows File Recovery Does Not Work on This Device
Reinstall the App
If your computer could not install Windows File Recovery properly, reinstall the app.
Press the X key, and type "apps" and in the Windows Start search field.
Double-click on Add or remove programs.
Enter "file recovery" in the search field and select Windows File Recovery.
Hit the Uninstall button.
Restart your computer.
Launch the Microsoft Store app, and download Windows File Recovery again.
Update Your Windows OS Version
Check for updates and install the latest Windows version available for your device.
Go to Settings, and select Update and Security.
Click on Windows Update.
Hit the Check for updates button.
Restart Windows File Recovery and check the results.
Close Background Apps and Processes
Close unnecessary apps and processes running in the background. They could be interfering with File Recovery preventing the app from running on your machine.
Exit Windows File Manager.
Launch Task Manager, and click on the Processes tab.
Then right-click on the apps you want to close and select End task.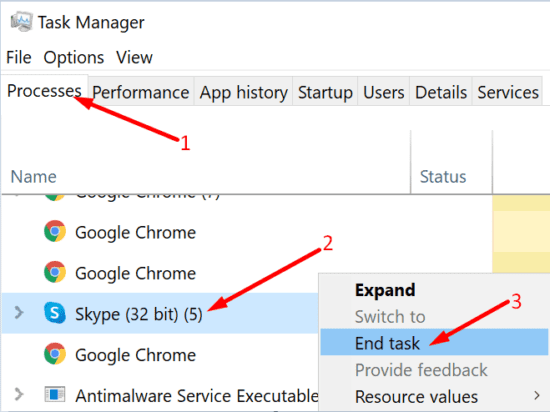 Run SFC and DISM
When you delete a file, the space it occupied on your drive becomes free. However, data about the deleted file remains on the drive until another app decides to use that space. That's why File Recovery can recover and restore deleted files.
But if your system files got corrupted, the app may not work properly. Scan and repair your system files and disk and launch File Recovery again.
Press the Windows and X keys and select Command Prompt (Admin).
Run the following commands, and press Enter after each one:

sfc / scannow
DISM /Online /Cleanup-Image /RestoreHealth

Restart your computer and launch File Recovery.
Conclusion
If Windows File Recovery doesn't run on your computer, uninstall and reinstall the app. Additionally, install the latest Windows OS version on your machine and close background apps. If the issue persists, run SFC and DISM. Did you find other ways to fix this problem? Share your ideas in the comments below.