Most users of Microsoft Word will be perfectly happy with saving all their documents in the default "docx" file type and perhaps occasionally exporting a document as a PDF. In work environments, however, there may be times where you may need to use one of the alternative file type options that Word can save in.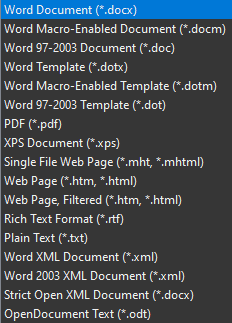 If you only need to use these alternative file type options occasionally, you'll likely be perfectly happy just changing the file extension when you go to save the document. If you primarily need to save Word documents using an alternative file type however, you may want to change the default file type, to save yourself the time of manually changing it so often.
How to change the default file type in Word
You can configure the file type that Word saves documents in by default, by opening Word's options. To do so, click "File", in the top-left corner, then click "Options" in the bottom-left corner.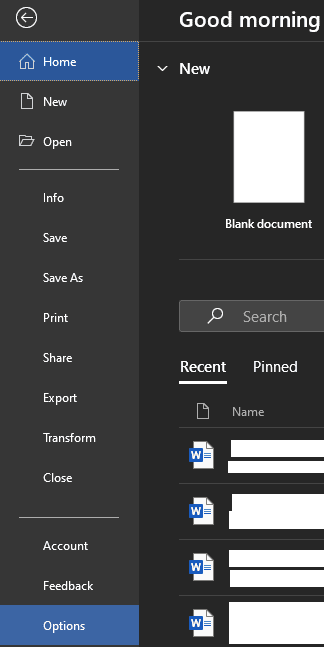 Once in the options menu, switch to the "Save" tab, and click on the first drop-down box, labelled "Save files in this format". Here you can select the file type that you want to be the default file type for newly saved documents. Once you've picked the format you want, click "OK" to save the change.
Tip: You should be aware that not all file types will support all of Word's features. For example, the older "doc" file type doesn't support all of the features that "docx" does, so your saved document may not retain all functionality. Additionally, not all file types will even be editable. For example, Word can't open and edit PDF documents directly, it has to convert the file first, a process that isn't perfect and can lose some formatting details.