Chromebooks are very popular among teachers and students, and for a good reason. They're affordable, secure, easy to use, and sport an excellent battery life. The simplified hardware makes them durable devices. Millions of students rely on their Chromebooks to attend virtual classes on Zoom. But sometimes, the Zoom and Chromebook combo doesn't work as it should.
How Do I Fix Zoom Not Connecting on Chromebook?
Check Your Connection
Make sure your network connection is stable, and you have enough bandwidth for your Chromebook to use.
If other devices are using the connection, disconnect them and check if you notice any improvements.
Grab an adapter and connect your Chromebook to the Internet via an Ethernet cable for a faster connection.
Restart your computer and router to refresh the connection.
Uninstall New Apps and Extensions
If this issue occurred shortly after you installed new apps or extensions on your Chromebook, try uninstalling them. If they're interfering with Zoom, removing them should solve the problem.
To uninstall an app from your Chromebook, click the Launcher and then hit the Up arrow.
Right-click the app you want to delete.
Select Uninstall and remove it. Restart your computer and check if you can use Zoom.
To uninstall browser extensions, launch Chrome, click on the menu, select More Tools, and then Extensions. Hit the Remove button located next to the extension you want to delete.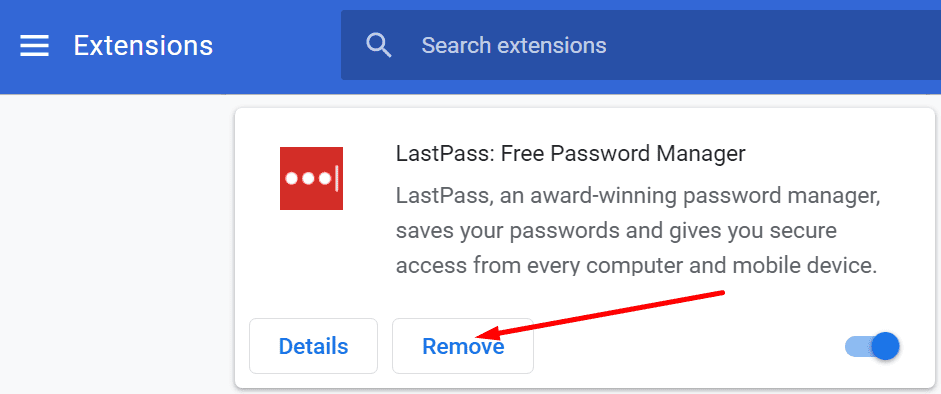 Additionally, disable all your extensions and check if you notice any improvements. Maybe one of your extensions is blocking Zoom.
Log in to the Zoom Website and Remove Zoom for Web
Many users complained that the Zoom web app is often unstable. As a result, users prefer to log in directly to the Zoom website.
When you install Zoom on your Chromebook, the program also pushes you to get the Android app and the web app. Launch your browser, go to Extensions and remove the Zoom browser extension. Use only the stand-alone Zoom app.
Next, go to the Zoom website, login to your account, click on the browser menu, go to More tools and select Create shortcut. Name the new shortcut Zoom and set it to open as a New Window.
Zoom will keep on prompting you to download the web app (the browser extension). Ignore the alerts and use Zoom directly in the browser.
Reset Your Browser Settings
Maybe your current settings are preventing your Chromebook from connecting to the Internet. Reset your browser settings and check the results.
Launch Chrome and click the three dots in the upper right-hand corner.
Then select Settings and go to Advanced.
Navigate to Reset Settings and select Restore settings to their original defaults.
Close the browser, relaunch it, and check if you can connect now.
Check Your Resolution
Several Spin 713 users confirmed they solved this issue by changing the resolution settings. They noticed that Zoom didn't launch when the resolution was set to 75%. After changing the resolution to 80%, Zoom worked just fine. Play with the resolution settings and check the results.
Update ChromeOS and Reinstall Zoom
Other users managed to fix their Zoom issues by installing the latest ChromeOS updates and reinstalling Zoom. Go to Settings, select About Chrome and click on Check for updates.
Uninstall your Zoom app, and restart your Chromebook. Then install Zoom again and check if the connection issues are gone.
Conclusion
Zoom seems to be pretty unstable on Chromebooks. Many users complained the Zoom extension often stops working or fails to connect. To troubleshoot the problem, check your connection, update ChromeOS, reset your browser settings and change your display resolution. Are you often bugged by Zoom issues? Tell us more about your experience in the comments below.