While using your online accounts separately is the standard method and grants access to a website or service's full functionality, there are sometimes alternatives that can be more convenient for specific uses. For example, integrating cloud storage drives directly into a file browser allows you to easily switch from browsing local files to browsing cloud files. Similarly, calendar integrations with online calendar services allow you to synchronize multiple calendars into one single instance. It's much easier to keep track of one calendar than of four different ones!
Linux Mint includes a few applications with online service integrations that can be configured. To sign into them and use the integrated features, you need to open the "Online Accounts" settings. To do so, press the Super key, then type "Online Accounts" and hit enter.
Tip: The "Super" key is the name that many Linux distributions use to refer to the Windows key or the Apple "Command" key while avoiding any risk of trademark issues.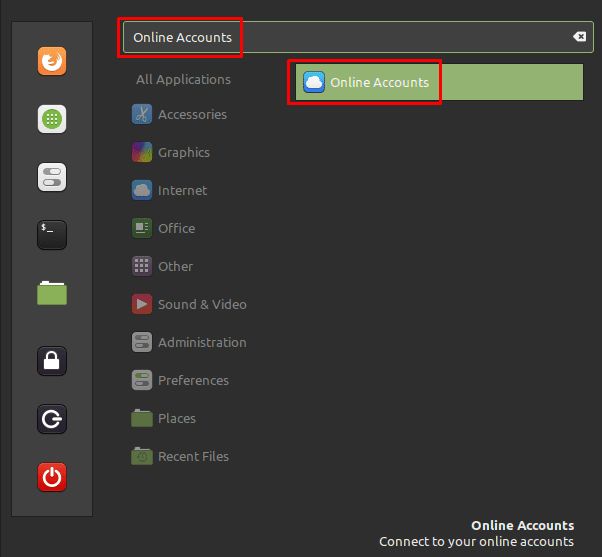 Once in the online accounts list, you can see the list of services you can sign into. The services are Google, Nextcloud, Facebook, Microsoft, Flickr, Foursquare, and Microsoft Exchange. If you click the triple-dot icon at the bottom of the list, two more options will be revealed "IMAP and SMTP" and "Enterprise Login (Kerberos)."
To see which applications have integrations with which services, click the "Information about GNOME Online Accounts" button at the top of the window.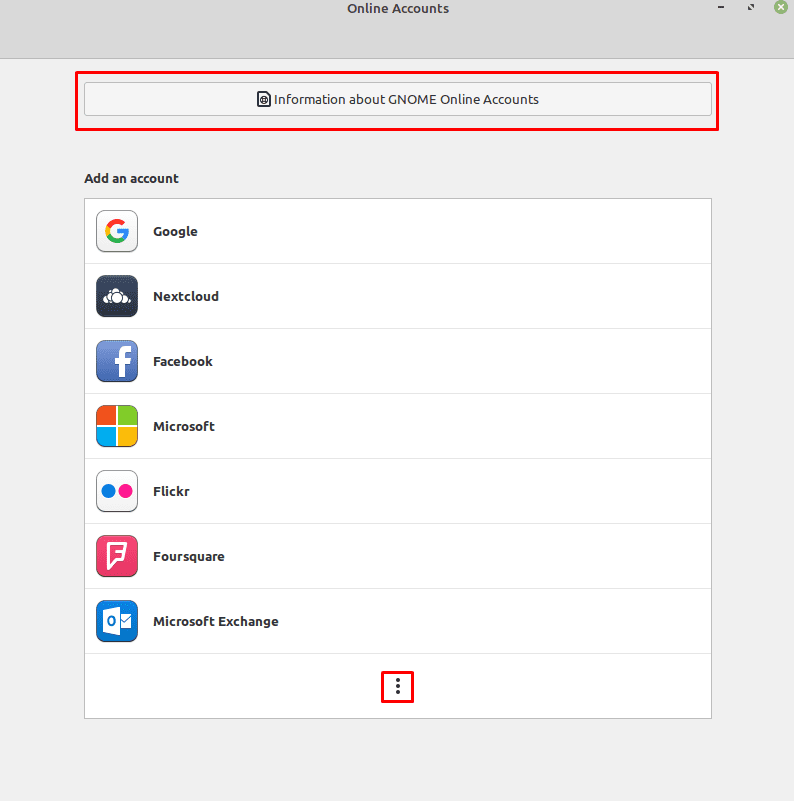 What Integrations Are Available?
In the new window, you can see that Google and "Owncloud" can both have their cloud storage solutions integrated into the default file browser "Nemo."
Note: Nextcloud is incorrectly referred to as "Owncloud" in this window and incorrectly uses Owncloud's logo throughout. For clarity, this article will correct this to refer to Nextcloud instead.
The only other application in the list installed in Linux Mint by default is "Calendar," which can integrate with Google, Microsoft Exchange, and Nextcloud accounts.
Other applications that you can install for the integrations with some of the online services are the "Evolution" email client, "Contacts," "Documents," "Maps," and "Photos."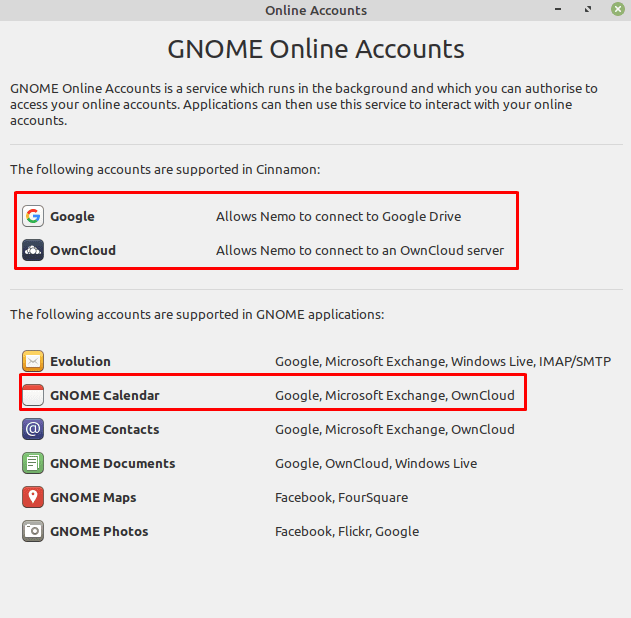 To sign-in to any of the services, click on them in the main window's list, then follow the authentication instructions. Once the process is complete, you may need to restart any affected applications for the integrations to work properly.