Adding a profile picture to your Google Meet account help give it your personal touch. What you add a picture of is up to you, but it's always nice to have a good profile picture to look at.
But, there will come a time when you'll get tired of looking at that picture and will want to change it. The good news is that changing a profile picture is just as easy as adding one.
How to Easily Add a Profile Picture on Google Meet
If you've recently created a Google account and forgot to add a profile picture, here's what you'll need to do. Go to Google Meet's page and sign in if you haven't done so already. Once you're in, click on the default profile image. In the next window, you'll see the Add profile photo button at the bottom.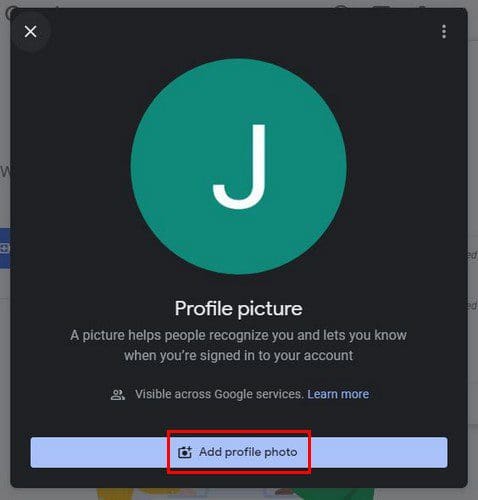 You'll have the choice of adding your profile picture from Google Photos, Upload it, or using your device's camera. If you click on Google Photos, you'll automatically see all the images you've uploaded. When you change your mind and instead upload one on your computer, click on the Upload tab.
If you decide to take the picture from your device, it'll tell you to click anywhere to take the picture. Once the picture is taken, you can adjust the size and also rotate it. When you're ready to add your new profile picture, click on the Save as profile picture at the bottom. That's all there is to it.
How to Change Google Meet Profile Picture
When you get bored of that profile picture, you can change it by clicking on the image when you sign in and then on the Change button at the bottom right. You'll see the same options you did when you first added the image: Google Photos, Upload, and Camera.
Conclusion
Adding a profile picture to your Google account may not be that important to some, but everything to others. It's the image that will represent you, so it might as well be one you like. What picture do you use as your profile picture? Let me know in the comments below, and don't forget to share the article with others on social media.