Using the URL bar as a universal search bar is a feature included in most browsers. It can save you the time and effort of first browsing to your preferred search engine and lets you get your search results quicker. A browser has to come configured with a default search engine that's used for searches from the URL bar, however, not everyone will want to use the same search engine.
To support those users that prefer to use a different search engine, browsers allow you to choose from a selection of search engines. To configure this setting in the Edge browser on Android, you need to open the in-app settings.
Tip: As a Microsoft product, Edge defaults to using Microsoft's search engine "Bing".
To be able to access the in-app settings, you need to tap the triple-dot icon in the center of the bottom bar.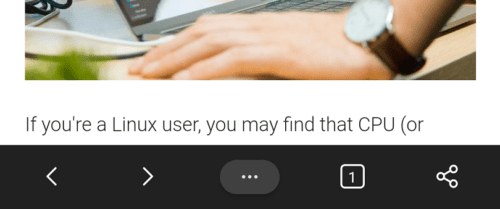 Next, tap the "Settings" icon in the top-right corner of the popup pane to open the full app settings.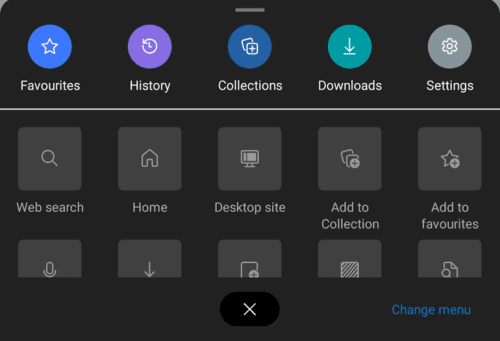 Scroll to the bottom of the list of settings, then tap "Search", it will be the sixth option from the bottom.
Tap "Default search engine" to pick which search engine you want to be used for queries entered in the search bar.
The available search engines are Bing, Yahoo UK and Ireland, Google, and DuckDuckGo. Bing is Microsoft's search engine, while Yahoo and Google are both run by their namesake companies. DuckDuckGo is an independent search engine, that doesn't perform any results filtering based on advertising preferences.
Simply select your preferred search engine from the list available, you don't need to save the change or restart your browser, it will instantly apply.
Back on the "Search" settings page, the search engines offer some extra options. "Search history" will display some recent searches in the search bar before you even start typing. "Select region & country" allows you to choose which language version of the configured search engine you want to use.