There are various ways you can close your session on your Windows 10 computer. Some methods are shorter than others, but you choose the one you like best. It may not be the quickest, but it's what you used to.
But, since saving time is always a good thing, why not look at all your options when it comes to closing your session and choosing the one you want to use at the time. Some users may not use the fastest way because they didn't know it existed.
1. How to Close a Windows 10 Session Using the Start Menu
When you want to shut down your computer, you click on the Windows start button and click on shut down. But, what if what you want to do is sign out? The sign out option is not found in the power options.
To sign out of your current session, you need to click on the Windows start button, followed by your profile picture. Among the three options, it'll show you, the Sign Out option will be listed.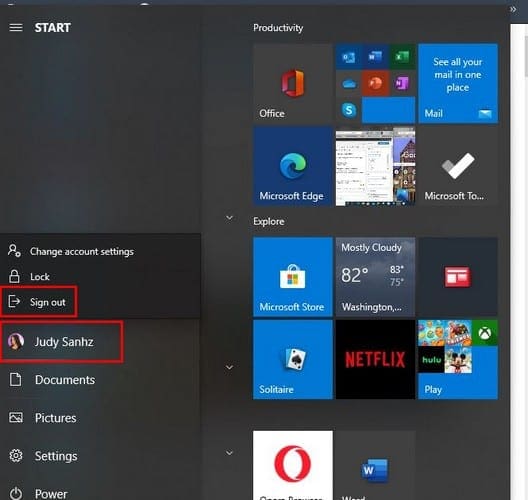 2. How to Close a Windows 10 Session Using Advanced Options
The fastest way to access the advanced options is by using pressing the Windows and X keys. When the menu appears, place the cursor over the Shutdown or Sign Out options and click on the Sign Out option.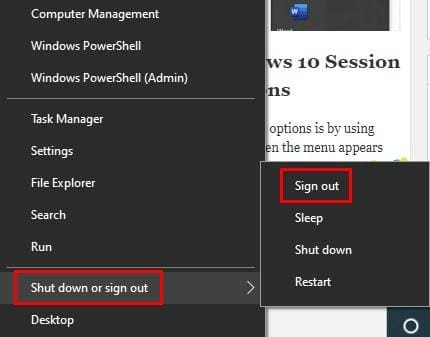 3. How to Sign Out Using a Keyboard Shortcut
If you're more of a keyboard shortcut user, there's a three-key shortcut you can use. By pressing the Ctrl + Alt + Supr keys, you'll get a blue screen (don't worry, this blue screen is a good one). The screen will display various options, and the Sign Out option will be the third one down.
Another keyboard shortcut you can try is Alt + F4. When the window asks you what you want your computer to do, click on the drop-down menu below this message and click on the Sign Out option. Don't forget to click on the Accept option.
4. How to Sign out with the Command Prompt
If you're already using the Command Prompt for some other reason, why not sign out from it? The command is short and easy to remember shutdown -L.
Conclusion
Signing out is something you do every day. With the previously mentioned sign out tips, you can choose which one you feel like using at the moment. How do you usually sign out of your computer?