Windows 10 faced a lot of controversy when it was initially launched as an OS in 2017. But this lightweight operational system has made a lot of advancements since it originally launched and now it's more widely used without problems.
Today, Windows 10 is viewed as the obvious replacement for Windows 7 and Windows 10 S has even more to offer.
Windows 10 S is a new and modified version of Windows 10. Though it provides the same experience that a user gets when using other versions of Windows, it has been streamlined in such a way that it provides more security and better performance.
To enhance the security and to ensure that your PC remains safe from potential bugs, it limits the download of all the apps through the Microsoft store only and for safe surfing, it demands the use of Microsoft edge.
It is specially designed for computers that are intended to be used for educational purposes and that tend to be more budget-friendly. Microsoft titled is version S because it is supposed to be more simple and secure. The S doesn't officially stand for anything, but it references the improvements in simplicity and security.
Windows 10 S was not exactly welcomed initially. The major criticism it faced was that it did not allow the download and installation of programs that are not owned by Microsoft. It thoroughly rejects the involvement of the third party.
But the best thing about it is that users can switch to Windows 10 S without spending any money – it's absolutely free. It is indeed a very attractive option to be considered.
Anyone interested in installing Windows 10 S mode just needs an appropriate license agreement and the accompanying device that has already been enabled in the S mode. If you have a new device you can have S professionally installed if it doesn't come already installed.
Problems using Windows 10 S
The main problem using S arises when you need to install an app that is not available in the Microsoft store. Your only option is to switch out of the S-mode. This is free, but once you switch out you cannot turn it on again.
Windows 10 S mode has been designed by Microsoft as a competitor to Chrome OS, Google's operating system. Microsoft announced that it has launched Windows 10 S exclusively for the students.
It has been reported that around 60 % of customers continue using this system and refrain from switching to Windows 10 Pro although they had the option of switching for free.
Despite the improvements, there are still some people who want nothing to do with the S operating system. Others are happy with it and don't mind the restrictions concerning apps. This is especially true because of it being designed to target students. Microsoft has ensured that the majority of apps students would want or need are available in their store, so there is no impediment to using the S operating system on an educational PC or other devices.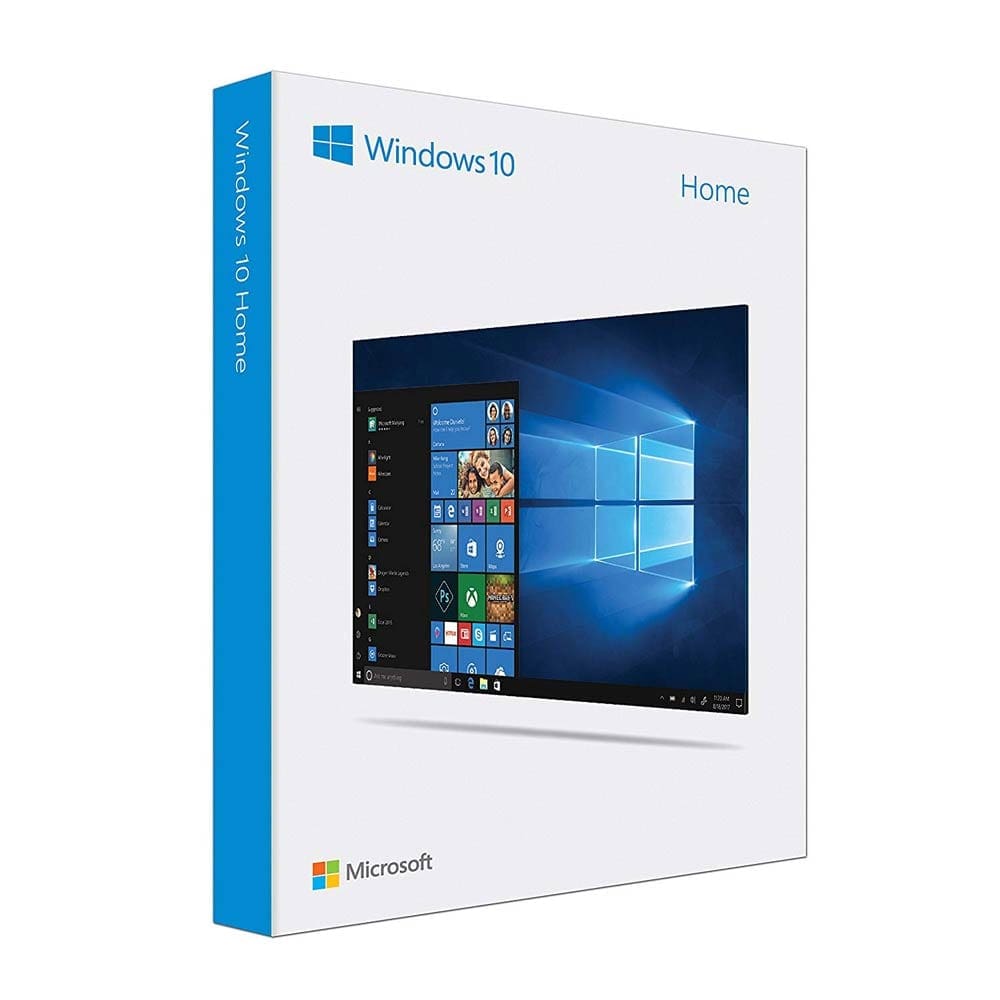 Pros & Cons of Using Regular Microsoft Windows
MS Windows is still the most common operating system on the Planet. Advantages of using Windows were once measured against using rivaling desktop operating systems, such as MacOS or Linux, but is currently more in danger of being surpassed by Android.
Pros
– Versatile
– Productive
– Secure
– Good Native Apps

Cons
– Bulky
– Resource Heavy
– Developed for keyboard & mouse

You can buy a USB drive with Microsoft Windows 10 Home Edition and join millions of users worldwide on a platform that is considered the industry standard.