If you're curious to see how long a Microsoft Windows 10 system has been powered on without a restart, you'll want to learn how to see system uptime. This information is useful to system administrators if they want to see if a reboot has been applied to the system recently. You can do so using one of these two methods.
Option 1 – From Task Manager
Bring up the Task Manager by right-clicking the clock in the lower-right corner of the taskbar and selecting Task Manager. Alternately, you could press CTRL + ALT +Delete.

Select the "

Performance" tab. If you cannot see tabs, select the "More details" option.
You can see system uptime located toward the bottom of the window. This will provide you with a live time period on how long the system has been on.

Option 2 – Via Command
You can also see system uptime by using the command prompt.
Select "Start".

Type "

cmd"

, then press "

Enter"

.

Type "

net stats server"

, then press "

Enter"

.

Toward the top of the output, there is a line that says "

Statistics Since…

" that will show the time the computer last came online. It provides other data too, such as sessions accepted, amount of data sent, system errors, and print jobs spooled.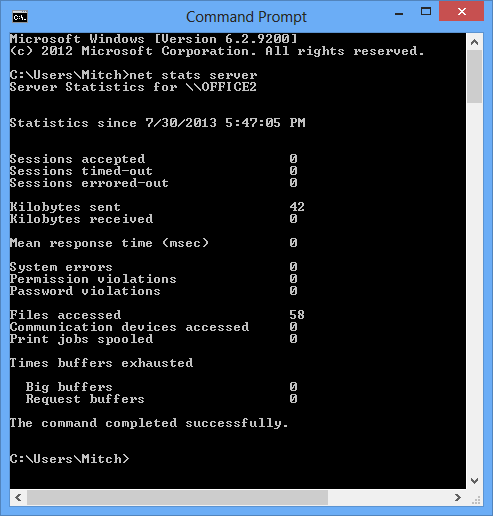 The "net stats server" command can also be used in many previous versions of Microsoft Windows.
That's all there is to it! If you have any other methods or information, feel free to share them in the comments section below.