Facebook is a great way to distract yourself from work, but sometimes it can get annoying too – overactive friends and sites can mean that you'll find yourself drowning in notifications. Thankfully you can turn off Windows 10 Facebook notifications fairly easily.
Press the Windows button on your keyboard and type 'notifications'.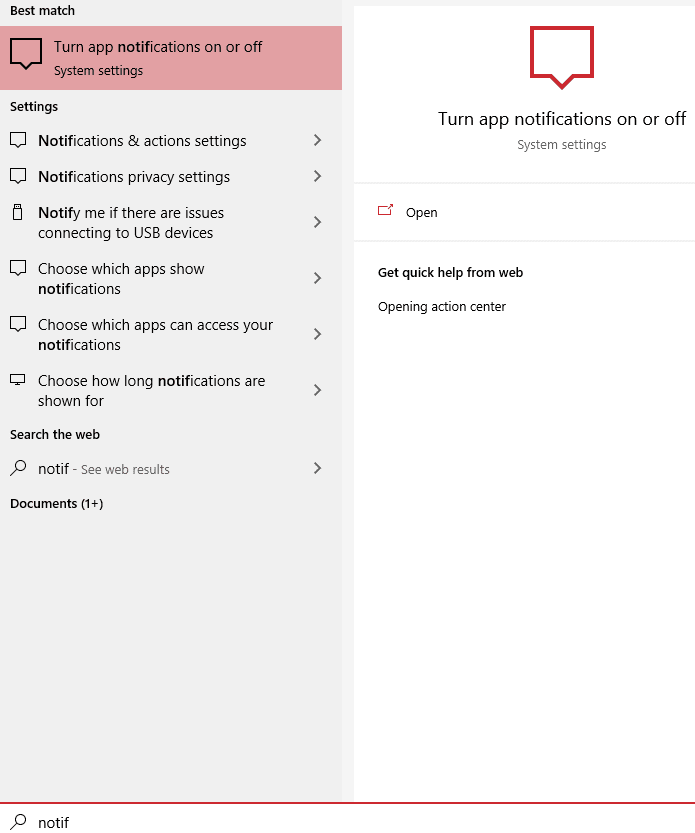 Click on 'Notification & Action' and have a look at the settings there. At the top, you'll find several options covering notifications that you may find useful – these include disabling notifications entirely as well as restricting what appears where and when.
Scroll down until you find the app tag for Facebook, and slide the slider to the left, so that it's set to 'Off'.