Many Chromebook users noticed the LED near the power cord connector sometimes blinks white. Even more confusing is that the battery light flashes white even when the power cord is not plugged in. Restarting the laptop and using a different power adapter doesn't solve the issue. Without further ado, let's explore what's causing your Chromebook's battery light to blink white.
Chromebook Battery LED Is Flashing White
Battery Is in Shipping Mode
When you use a Chromebook laptop for the first time, you should see a white LED near the power connector blinking continuously. Rest assured, this is intended behavior. Your machine is still in Shipping Mode.
Shut down your laptop, keep the power cable connected and wait for 40 minutes. The idea is to charge your battery enough to exit Shipping Mode. Restart your laptop and check if the white LED is still flashing.
Your Battery Is Down to 1 Percent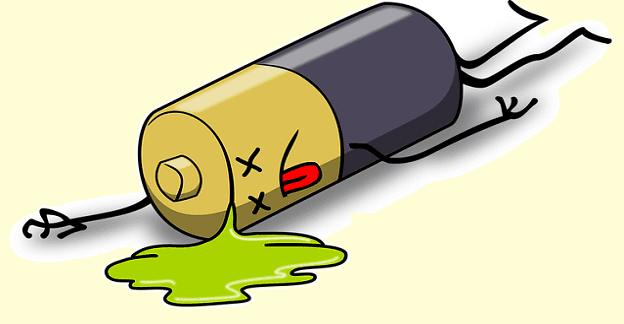 If your battery is dangerously low and doesn't have enough charge to start the computer, the LED battery will flash white. This usually happens when the battery is in a deep discharge state. Deep discharges usually occur when the battery is left unused for months on end.
Plug the power cable into the connector and wait for 30 minutes for the battery to charge. Then unplug the cable and turn on your computer. Check if the battery light is still flashing. Feel free to re-connect the power cable to charge the battery.
Remove the Battery
If the issue persists, shut your Chromebook down and charge it for one hour. Then disconnect the power cable, and remove the battery. Wait for 30 seconds, re-insert the battery and turn on your laptop. Check the results.
If the battery LED is still flashing white, this may indicate your battery is faulty. You may need to replace it. But first, check your battery health stats just to be sure.
Press the Ctrl, Alt, and T keys to open Crosh.
Then type battery_test 1 and hit Enter.
Check the results to confirm your battery is actually charging.
Check the health stats as well. If the battery health goes under 80 percent, get a new one.
Conclusion
If your Chromebook battery light is flashing white, this can mean one of two things: either the battery is in Shipping Mode or in a deep discharge state. Either way, there's not enough battery charge to power your laptop. Connect the power cable, wait for 30 to 45 minutes for the battery to charge, and then turn on your Chromebook.
Hit the comments below and let us know if this post answered your question. Don't forget to share it with other Chromebook users on social media.