To try to attract viewers on Twitch, it's important to have a stream title that could interest people and to specify what game you're playing. If you don't do this then it will be really difficult for people actually interested in the content that you're streaming to be able to find you.
To configure your stream details, you need to go to your channel page, then make sure that you're in the "Chat" view.

Once in the chat view, you need to click on the "Edit" button with the pencil icon underneath the stream player to edit your stream details. If you don't see this, then you're either on the wrong channel view, or you're trying to edit the stream details of another user. In either case, ensure you're on your own stream and that you're in the "Chat" view.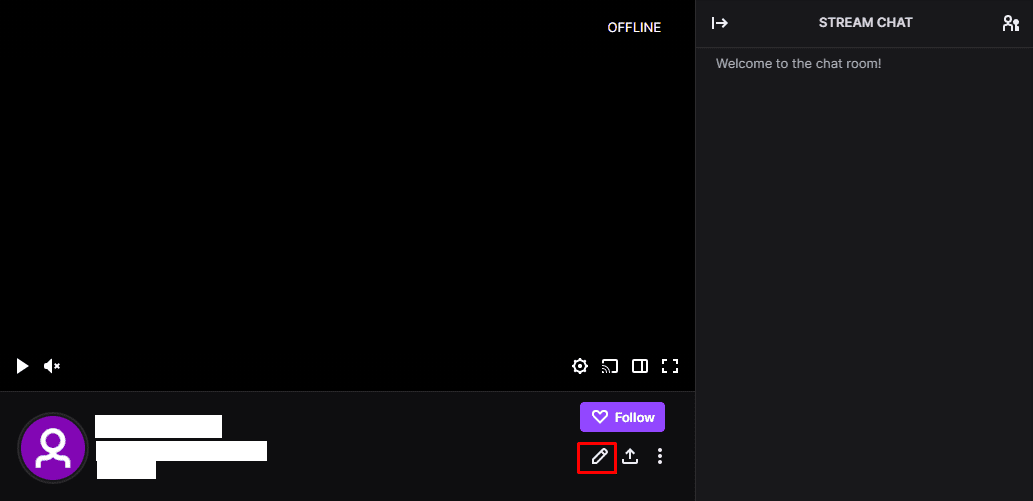 In the broadcast options popup, the first text box allows you to configure your stream title. The "Go Live Notification" is the message that will be sent to your followers and subscribers informing them that your stream is starting. "Category" is used to select the game you're playing. "Tags" are used to indicate the genre of game that you're playing. The currently configured tags are displayed below the search box. Finally, you can configure the stream language, this allows people to filter for streams in languages that they speak and are therefore more likely to be interested in.
Configuring accurate information can make it much more likely that new viewers find your stream. For example, if someone interested in strategy games searches by the strategy tag, they would miss your stream if you don't configure these details.