Zoom error code 3113 indicates you did not enable a passcode or a waiting room for your meeting. As a result, the quickest way to iron this error out is to go to advanced settings and enable a passcode or set up a waiting room for the meeting.
How to Fix Zoom Error 3113
Schedule the Meeting Through zoom.us
Don't forget to set a passcode and a Waiting Room for your meeting.
You can schedule the meeting using the website zoom.us. As a matter of fact, this is a handy workaround that you can use when the Zoom app is not working as intended.
After you clicked on Schedule a Meeting, scroll down to Security. Make sure a passcode is required for the participants to join the meeting. Enabling the passcode should be enough to bypass error 3113.
However, if you want to add an extra layer of security and prevent unauthorized access to your meeting, you can also set up a waiting room. This means you need to manually admit the users to the meeting. In this manner, you can quickly identify any intruders and block their access to the meeting.
Keep in mind that Zoom requires either a passcode or a waiting room for the following account types:
Free Zoom accounts.
Users with a single license.
Business accounts with 10 to 100 licenses.
Pro accounts with two or more licenses.
Government account holders that have less than 100 licenses.
You can read more about the waiting room and passcode requirements on Zoom's support page.
By the way, if you want to use waiting rooms on Windows, Mac, or Android, you need Zoom version v5.1.2 or higher. In other words, you need to update the app.
Update Zoom
Even if you enabled a passcode and a waiting room for your meeting, you may not be able to get rid of error 3113 until you've updated the app. Make sure you're running the latest Zoom app version on your computer or phone.
Click on your profile picture and select Check for Updates.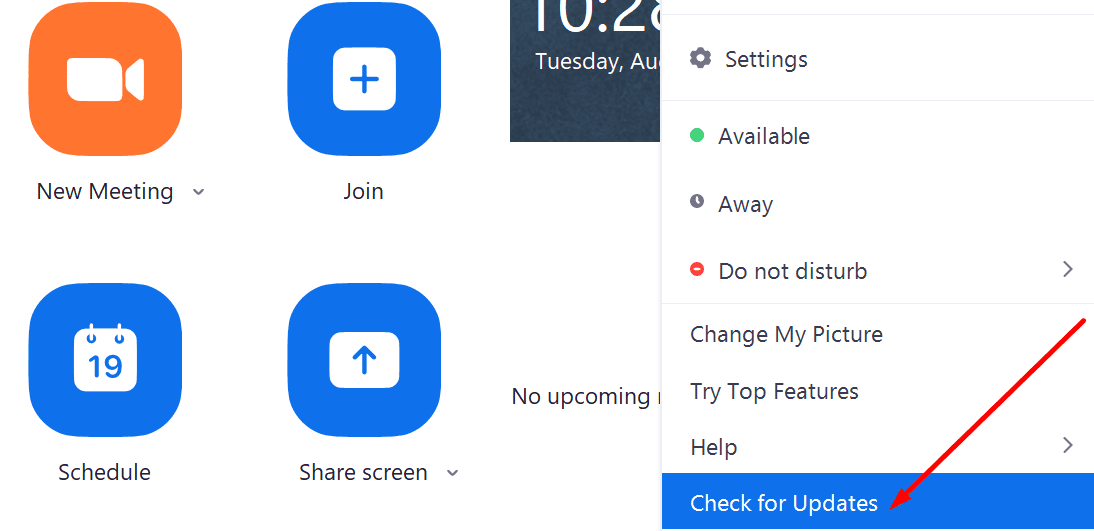 On Android, go to the Play Store, search for the Zoom app, and hit the Update button.
Let us know if you managed to solve this problem.