When it comes to the world's largest instant messaging platform, it is undoubtedly WhatsApp that comes out on top. This app is worth the hype with over a billion active people using it daily to send texts, images, videos, documents, and other media as well as keeping in touch with their friends and family.
Even though WhatsApp offers a lot of handy features to the end user, it has been lacking in one area since its launch. The problem it is facing is its inability to start a Whatsapp conversation with a number that is not on your contact list.
It can be frustrating to have to add someone that you are not familiar with to your contacts just so you can text them. Sometimes it might just be the number of an electrician, plumber or other work personnel, and you may not know their names or only need them once.
However, there is a way to bypass this, but keep in mind that it involves the use of a third-party application. If you want to know how to send a WhatsApp message to a person that is not on your contact list, then read how to do it below.
Pros & Cons of Using WhatsApp
WhatsApp is one of the most popular chat apps in the world today. But, as is the case with all apps, WhatsApp might not be the best choice for everyone. If your chatting depends on a virtual assistant or large file-sharing, you would be better going with Google Allo or Facebook Messanger.
Also, because WhatsApp is P2P encrypted, you can't "unsend" messages, which may be tricky for people who tend to lash out.
Pros
– Quick
– Easy
– Lightweight
– P2P Encrypted
– Lots of Options
– Support for Siri

Cons
– Needs a Contact Number
– Calling Limitation
– No Face Filters
– No Virtual Assistant

If you want to know more about the possibilities of WhatsApp you can get a Complete Guide from Amazon and master all of the tips and tricks of texting for free.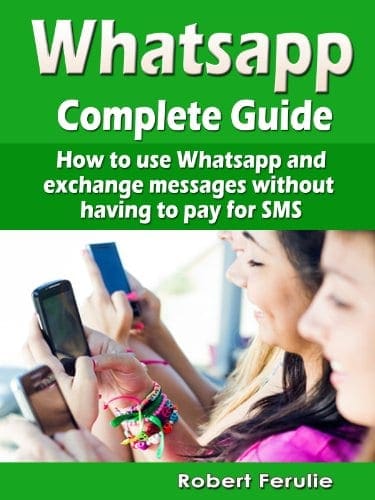 Sending Whatsapp Messages without Adding Contact
The method to bypass this is quite easy, and it doesn't take more than a few seconds to successfully get the job done. If you are keen to bypass the adding of a contact, then follow the steps below;
To start off download a third-party app called "Click2chat WhatsApp" which is available for free from the Google Play Store.
Once you launch the app, you will now be able to type in the phone number of the person you want to chat with, and you can also change the country code.
When you have successfully typed the message you wish to send, click on "Send Now" which will take you to the WhatsApp messenger application where you then click the send button. Another feature of the "Click2chat Whatsapp" app is its ability to schedule a message, you can choose to send your message to a later time or date by clicking on "Send Later"
Final Thoughts
If you want to send messages to a number that is not on your contact list, the above steps will let you. After you have initiated the conversation, then you can go back to WhatsApp and reply to all other messages from the chat log anytime.
In a nutshell, Click2chat helps you start up a conversation with an unknown number in a matter of seconds. So, if you want to have a one-time chat with someone and you don't feel the need to save their number, you can download this application and follow the steps.