Everyone enjoys a well-built smartphone, and with the Samsung Galaxy S9 Plus as an example, you get exactly what you need. This phone is not a disappointment when it comes to style with its precious crystal background and its AMOLED infinity screen that is almost without a bezel.'
What's New with the S9?
The Galaxy S8 honestly isn't that different when it comes to construction, but Samsung still manages to kill it with the S9. The model comes in a wide variety of unique colors, but the Coral Blue shines out from the crowd. It's a far cry from the standard colors available and it turns into an extremely loveable hue that individuals appreciate.
This is a benefit with Samsung you won't find with a lot of other tech companies. They take design risks with completely different colors and give users a fun experience when selecting products.
Another great feature of their latest phone is being able to use the fingerprint detector without hitting the camera all the time. Kudos to Samsung for taking note of the buyer's complaints regarding the S8 and moving the detector under the camera.
We also love the fact that Samsung added front speakers to the Galaxy S9+. Enjoying audio and intense content is better than ever with the newest Samsung device.
Features
Samsung smartphones tend to have a lot more options for features. Users have a lot to keep up with, but most people love having the variety. Of course, with so many features, there are bound to be a few misses. Love them or hate them, you get plenty of them.
Here are a few of the main features:
AR Emoji
If we had to describe it, it would go like something along the lines of "painful to see" or "why?" This feature is just all over the place.
It's understandable why Samsung needed to create something that would be fun and would get attention, but they lost the brand's unique touch along the way. Maybe you like AR Emoji, however, but a lot of users find it confusing.
Bixby
Based on user reviews, Bixby was never really able to completely understand the commands provided or it gave users poor results. While various reviewers recognize that the necessary improvements have been made, it doesn't mean these changes themselves are pretty noteworthy. This feature is lackluster at best.
Headphone Jack
Nowadays, some smartphones have decided that headphone jacks are a thing of the past (Ahem, we're looking at you, Apple). It's rare to look for a phone that has one, so we're definitely glad Samsung has decided to keep one around with the S9+. You're able to use your headphones without any adapters, which might seem strange to some users, but welcome for others.
Camera
Unless you're a professional photographer, you may not find the camera to be any better than usual. While Samsung says it's the most effective smartphone camera, most users don't see the appeal.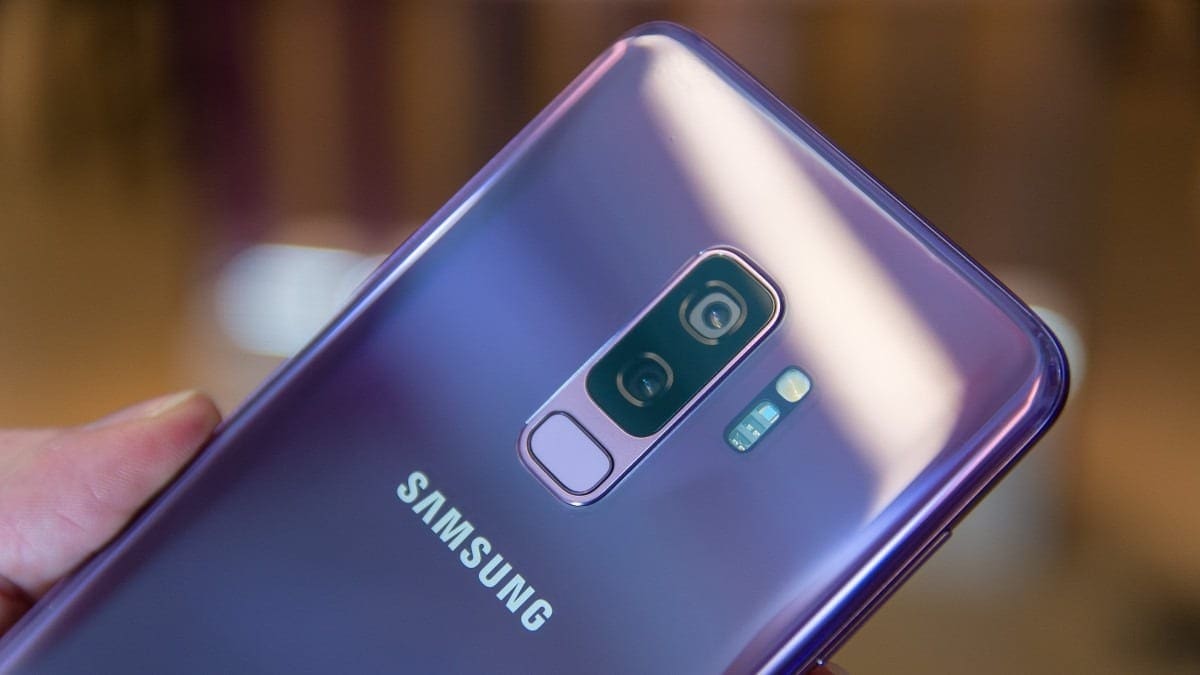 For those who are discerning when it comes to their cameras, the Galaxy S9+ takes beautiful photos. It is the most effective camera on any Samsung phone, but some believe the Pixel 2 XL offers only a small advantage with processing and quality.
One of the features that really pleased users is the ability of the S9+ to handle pictures in low light. You can take beautiful photos without a lot of light and still be satisfied with the overall performance. It's a quality camera as far as phones go and most users will be thrilled with what they get from it.
Battery
We think Samsung could have done better battery-wise.
The S9+ contains a 3500mAH battery but still requires you to charge throughout the day at least twice, with full use. You may be thinking one or two recharges don't seem that big a deal, but other smartphones have proven to be better with almost the same features, so it is still a slight disappointment from Samsung.
Performance
Here's the fun part.
The Galaxy S9+ has 6GB of memory and can manage everything you throw at it with performance to spare. Also, over several weeks of use, users claim they never had performance problems with their games or media consumption.
Some users complained of having to deal with some sudden freezing, but it's no worse than what you expect when you use a Samsung device anyway.
Specifications
Screen: 6.20-inch, Quad HD+, Super AMOLED, HDR10
Processor: Samsung Exynos 9810
Size: 158.1 x 73.8 x 8.5 mm
Weight: 189 grams
OS: Android 8.0 Oreo with TouchWiz
RAM: 6GB
Storage: 256GB, Micro SD
Durability: IP68, Corning Gorilla Glass 5
Port Types: 3.5 mm headphone jack, USB Type-C
SIM: Single
Battery: 3500mAH, Quick Charge 2.0, Qi Wireless Charging
Connectivity: NFC, MST, Bluetooth 5.0, Wi-Fi (802.11ac), Cat 18 LTE
Back Camera: 12MP. OIS, 2x optical zoom, phase detection auto-focus LED flash
Front Camera: 8MP (f/1.7, AF), Auto HDR
Color: Coral Blue
Pros
⦁ It has a good camera for stills as well as for video
⦁ Infinity Display is very useful
⦁ The performance is on par with most other smartphones out there with similar specs
Cons
⦁ Battery life is mediocre compared to other smartphones
⦁ Bixby still has its flaws when it comes to understanding commands
⦁ Your response may vary for the AR emojis
Last Words
With the latest Unlocked Samsung Galaxy S9+, the brand once again boasts its engineering skills, innovative power, and overall attention to detail when it comes to the camera side of the production process.
Overall, the results of this product aren't by any means bad, but the whole smartphone does seem to be a little too predictable.
If you want to purchase the Unlocked Coral Blue S9+, simply click here. Leave your thoughts and comments below regarding your view of the S9+.