Privacy can mean different things to different people. This has become quite apparent with the increasing popularity of the internet and especially social media. Some people do not want to share leak anything, while others are open books.
The good news is Microsoft understands that no two users are alike and has made it possible to protect your privacy in their Windows 10 operating system.
Additionally, you may want to use a VPN to increase your privacy.
Pros & Cons of Using a VPN for Windows
While a need for a VPN, especially when it comes to cybersecurity, increases daily, the software itself has a few drawbacks. There are several features online that you will not be able to access by using a VPN.
Additionally, while premium VPN providers will ensure both security and internet speed, using a free VPN might be even less safe than not using a VPN at all.
Pros
– Better Security
– Remove Geo-Restrictions
– Mask Your IP Address
– Encrypt Communication

Cons
– Slower Internet Speed
– Higher Ping
– Some Restricted Streaming Services

You can buy a NordVPN subscription from Amazon and connect to their VPN server right away.
Windows Settings to Increase Your Security
The OS allows some settings to help you protect your private information and make sure no information is vulnerable when using the system. How can you protect your privacy in Windows 10?
Disable the Wi-Fi Sense
This feature is specially designed to allow you to share your Wi-Fi connection with only specific users. But when you aren't sure who would be accessing your Wi-Fi, you can disable it. To do this you need to follow these steps:
Launch the Setting app and then go to the Network & Internet>Wi-Fi> and then click over the Wi-Fi Sense.
Here you will deactivate the two bars that are:
Connect to suggested open hotspots
Connect to networks shared my contacts
Turn Off the General Privacy:
Another way to keep Windows 10's privacy secure is to turn off general privacy. To apply this option you have to follow the given steps:
First, click on Start>Setting and then select Privacy.
On the left side click on General Option.
Here you need to turn off the Advertising ID, Tracking ID that independently operates to your Microsoft Account.
Now turn off the language list.
Turn off the App launches.
Disable Cortana
Cortana is a digital assistant that uses your voice commands to control Microsoft. Disabling it can make your Windows more private. To apply this option you have to follow these steps:
1. To open REGEDIT press Win+R, Now type REGEDIT and hit the OK button.
2. Now navigate to the "HKEY_LOCAL_MACHINE\SOFTWARE\Policies\Microsoft\Windows\"
3. In the next step, you need to locate the key for Windows search and if it does not exist then create a new one and give it the name "Windows Search. To create it you have to click right over windows folder and choose New>Key.
4. Click right over the folder of Windows Search and select New>DWORD (32-bit) value.
5. Now Name the DWORD as AllowCortana and then double click over it and set its value as 0.
6. Now restart your system.
Disable the OneDrive Sync
OneDrive is a cloud storage device that is preloaded into Windows 10. It can store files and data from any device, but if it is enabled, it can also easily take the backup of the data of all its users. Disabling it will protect the privacy of Windows 10. To disable OneDrive Sync:
1. On the right side of the system tray, click Up-facing arrow.
2. Click right over OneDrive icon and select "Settings."
3. Now Uncheck the given options:
Start OneDrive automatically when I sign in to Windows
Let me use OneDrive to fetch any of my files on this PC
4. Now hit "OK" to save changes.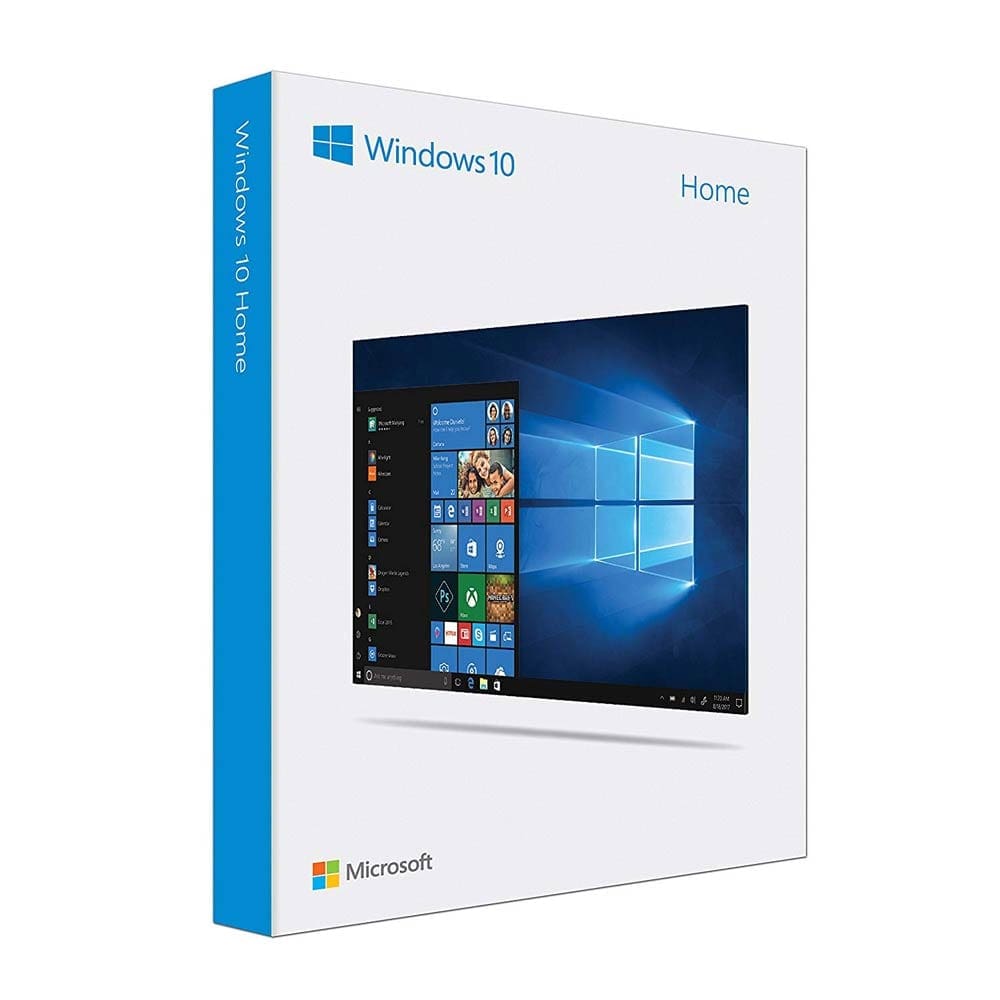 Pros & Cons of Using Microsoft Windows
MS Windows is still the most common operating system on the Planet. Advantages of using Windows were once measured against using rivaling desktop operating systems, such as MacOS or Linux, but is currently more in danger of being surpassed by Android.
Pros
– Versatile
– Productive
– Secure
– Good Native Apps

Cons
– Bulky
– Resource Heavy
– Developed for keyboard & mouse

You can buy a USB drive with Microsoft Windows 10 Home Edition and join millions of users worldwide on a platform that is considered the industry standard.