Make the grid lines print out when you print a spreadsheet in Microsoft Excel 2016 with these steps.
With a document open in Excel, select the "Page Layout" tab.
From the "Sheet Options" group, in the "Gridlines" column, check the "Print" box.
Now the grids should print on any future printouts.
This tutorial applies to the Windows and MacOS versions of Excel 2016.
FAQ
Why is the "Gridlines" > "Print" option missing from my ribbon?
The available options on the Excel ribbon can be customized. That means, that options can be removed. If you don't see the Gridlines option, you will need to add it by selecting the "Customize Quick Access Toolbar" arrow and choosing "More Commands".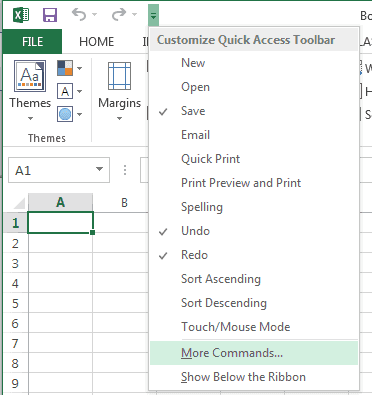 From there, you can select "Customize Ribbon" on the left-pane, and add "Sheet Options" back to the Main Tabs.