Browsers save a lot of data about your actions in them. Most people will be familiar with their internet history and cookies; however, you may not be aware that your browser stores a lot more than that.
Modern browsers also try to save passwords and other form data, along with caching images and storing data for bookmarks, etc. If you want to clear some space on your device or refresh your browser, clearing some or all of your browser data may be just what you need.
To clear your browsing data in Opera on Android, you need to go into the in-app settings. To be able to access the in-app settings, tap the Opera icon in the bottom-right corner of the app.
Next, tap "Settings" at the bottom of the popup pane to open the in-app settings.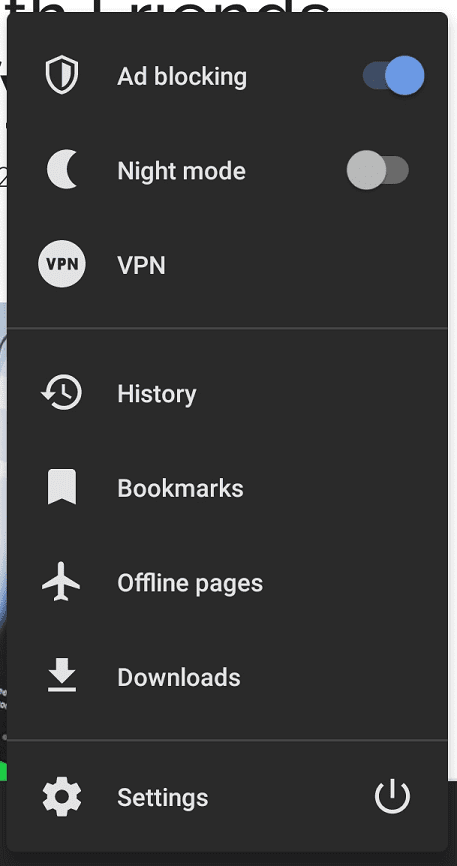 Scroll down to the bottom of the settings, then tap "Clear browsing data" in the "Privacy" sub-section.
On the next page, you can choose what data types are deleted from your device. "Browsing history" is a list of all webpages that you have visited.  "Open tabs" is the list of currently open tabs. "Recent searches" covers all of the searches performed via the URL bar. "Cookies and site data" are little bits of data generally saved to your device. "Site settings" covers site-specific settings such as cookie preferences. "Passwords" are saved website passwords. "Autofill form data" is saved form content that can be automatically filled.
Next, there is an "Advanced" subsection, simply tap the "Advanced" to expand the list. "Bookmarks" are all of your saved bookmarks. "Offline pages" are webpages that you've saved for reading offline later. "Downloads" is your list of downloaded files. "Speed dial" covers the customisations you've made to the Speed Dial feature. "News personalisation" are the topics of interest that you've set for the news feed on the new tab page. "Cache images and files" is a selection of temporarily saved data on your device.
Simply select the type of content that you want to delete from your device, then tap "Clear data".
Tip: There is no confirmation dialog, so you should be careful to only tap the delete button when you're sure that you're happy to delete the selected data.