Have you ever recorded multiple videos on the same event? Maybe you were at a concert and created various videos, but now you would like those videos to become one. The good news is that you can do that with Google Photos. So, if the last thing you want to do is install another app, you don't have to.
Sure, you could use other video editors to try and get the job done. But why use them when an app you already have on your device can get the job done. Even if you're in a hurry, you'll be able to do this since it doesn't take long to do. Let¡s see how it's done.
How to Connect Different Videos on Google Photos
To turn various videos into one, open the Google Photos app and look for and select the videos you want to connect. Once selected, tap on the plus symbol at the top and choose the Movie option.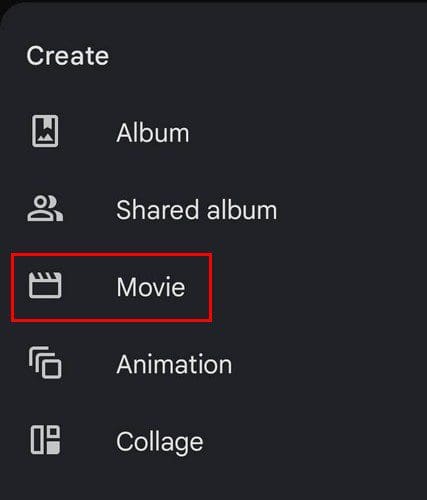 You can also add a picture to the movie as well. It doesn't just have to be videos or photos. You can mix things up. Also, Google will add music to your movie. If you don't want that, tap on the music icon to the right and choose the No Music option.
You can also change the aspect ratio and choose from portrait and landscape modes. You can adjust the settings in the next step, so you only include the video part you want in the movie. Move the sides so that only the part you want is in blue. That way, you can leave out anything that won't contribute to your masterpiece. The part of the video that's in blue is what will be included in the video.
If you're not happy with the order of the movie, you can change it. Long-press on the video and move it up or down. The videos will appear in the order you place them from top to bottom. By tapping on the dots to the right of the video, you can access options such as:
Move up
Move down
Show entire video
Hide trimmed portions
Mute
Insert clip
Duplicate
Remove
Once you're done creating your movie, you're not going to find it on your device's gallery. It's going to be in Google Photos. To download it, you'll need to tap on the video to open it and tap on the download option. Only after doing that will you find the video in your device's gallery.
Conclusion
Sure, there are third-party apps you can use to unite your videos. Still, if you have Google Photos on your Android device, there's no need to install anything else. The good news is that it's also fast to do, so even if you forget to put a few videos together, you can do it in less than a minute. Remember that you can put together not only videos but pictures and videos. Do you think that the features need some improvement? Let me know what you think in the comments below, and don't forget to share the article with others on social media.