Just because the Windows clock went missing doesn't mean you can't use your computer, but it is annoying. You're used to knowing what time it is by only glancing over at the clock, but now it's invisible, missing, or it's gone black.
The following tips should get the Windows clock back where it should be and keep it there. You'll finally be able to glance over and know what time it is.
---
Enable Clock in Settings
Sometimes, it may seem like your computer has a mind of its own, and specific settings are changed. This can happen, especially if you've recently gone through an update. Maybe the solution lies in enabling the clock again in settings.
To get the clock back, click on the Windows start menu and click on the cogwheel to go to Settings. Go to Personalization, followed by the Taskbar option.
The clock option should be the first one on the list. Toggle it on it's been turned off. Another way you can access settings is by clicking on a clear space on the taskbar and choosing Taskbar settings.
---
Change Your Theme
Another reason why your Windows clock is damaged or is missing could be because of an incompatible theme. The older a theme gets, the higher the risk of it being incompatible with your computer.
If you have a custom theme on your computer, try switching to a default theme. You can do this by going to:
Settings
Personalization
Themes
Right-click on the custom theme and click on Delete
Choose another theme from the option Windows gives you, or you can go ahead and re-build your theme.
---
Change Your Existing Theme
If you're not ready to part ways with your current theme, you can always modify it. Make sure you've saved your theme. To check if you've saved your theme go to: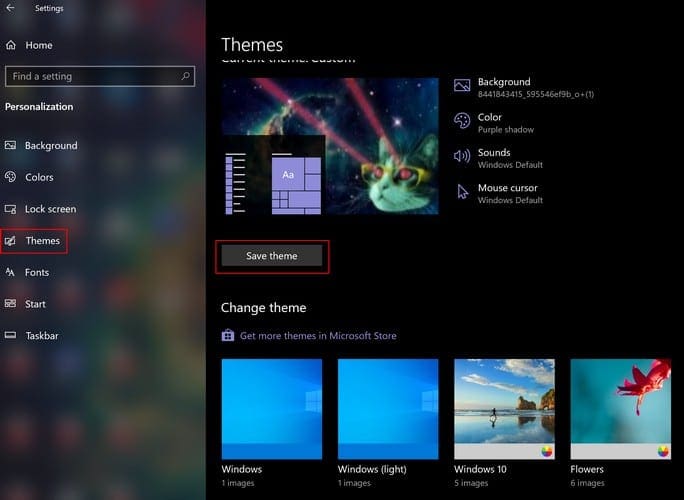 Settings
Personalize
Select Themes option on the left
Click Save theme right below the theme
Name your theme
Go to the following path: C:\Users\UserName\AppData\Local\Microsoft\Windows\Themes
Search for the file that has the name of the theme you saved
Open the file with Notepad by right-clicking on it
Replace this line: Path=%SystemRoot%\resources\themes\Aero\AeroLite.msstyles
With this line: Path=%SystemRoot%\resources\themes\Aero\Aero.msstyles
In the Themes window, choose the newly created theme
---
Modify the Taskbar Color to Remove Black From Clock
If your Windows is that it's turned black, it's the same as if it were gone. In both cases, it's useless. To fix this issue go to:
Settings
Personalization
Colors
Uncheck Automatically pick an accent color from my background
---
Conclusion
Your world won't come crumbling down just because the Windows clock is missing, but things are better with it there. What kind of problems is your clock giving you? Let me know in the comments below.