Copy and paste are two handy computer commands that allow you to transfer the contents of a document or webpage to another location. If you can't use the copy-paste function in Google Chrome, pursue the troubleshooting solutions below.
How Do You Fix Copy and Paste on Google Chrome?
Check if Copy-Paste Is Blocked
If copy-paste is not working on Chrome, this may indicate the webpage you're visiting is using a special script that's blocking text selection. The good news is that there are a few ways to work your way around this restriction.
⇒ Important Note: Before you follow the instructions below, make sure you're not trying to copy copyright-protected content.
Go to the Source Code
One quick way to bypass text selection restrictions is to go to the source code of the problematic webpage. Press the CTRL and U keys to open the source code of the current webpage in a new browser tab. You should then be able to select the text you're interested in.
Disable JavaScript
You can also disable JavaScript in Chrome's settings. This will basically render the script that's blocking text selection useless. Click on Chrome's menu, go to Settings, navigate to Privacy and Security and then select Site settings. Select JavaScript and toggle off this option.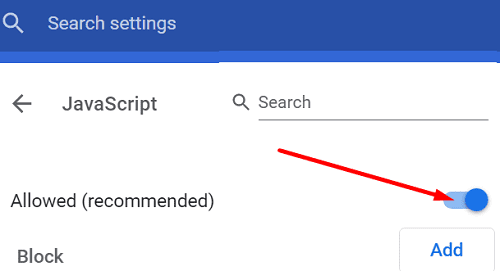 Install a Copy-Paste Extension
Alternatively, you can install an extension that automatically disables any text selection restrictions. Go to the Chrome Web Store, and install NoScript, Disable JavaScript, or any other extension that does the same thing. Restart your browser and check the results.
Print to PDF
Right-click on the problematic page and select Print. Then select Print to PDF under Destination. You should be able to use the copy-paste function without necessarily saving the PDF page on your computer.
Disable Your Extensions and Clear the Cache
On the other hand, if copy-paste is not working on any websites, this may indicate your browser is faulty. To fix this issue, click on your browser menu, select More tools, click on Extensions and manually disable all your browser extensions. Refresh the tab and check the results.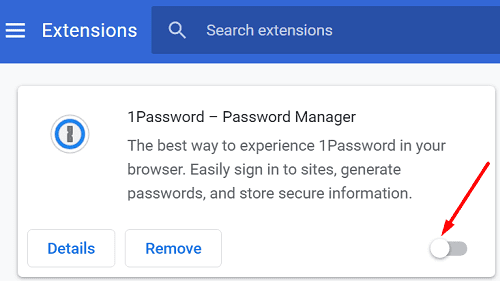 If the problem persists, clear the browsing cache and cookies and check if you notice any improvements. Click again on Chrome's menu, and select History twice. Then go to Clear browsing data, select the time range, and hit the Clear data button.
Check for updates and install the latest Chrome version available. If the issue persists, uninstall and reinstall the browser. If reinstalling a fresh copy of Chrome didn't fix the problem, switch to a different browser.
Conclusion
If you can't use the copy-paste option in Chrome, disable your extensions, clear the cache and update the browser. On the other hand, if the webpage you're visiting disabled text selection, press CTRL + U to access the source code. We hope this guide helped you restore the copy-paste function in Chrome. Share your feedback in the comments below.