Signing in to your Chromebook may sometimes turn into a nightmare. Your laptop may throw up all sorts of alerts saying it could not verify your password. The most frustrating part is that you know you're entering the correct password, but somehow the system won't recognize it.
Here are some examples of error messages you may get when ChromeOS fails to recognize your password:
Sorry, your password could not be verified.
Wrong password. Try again.
Your username or password cannot be verified on this current network.
Your account may have been deleted or disabled.
Couldn't find your Google Account.
Why Is My Chromebook Not Accepting My Password?
If your Internet connection is not stable, your Chromebook won't be able to connect to Google's servers to verify your password. If Google's services are down, the password verification process will fail. Make sure you're entering the correct password; maybe there's a typo somewhere.
What to Do If Chromebook Won't Accept Correct Password
Quick Fixes
Use your old password. If you recently changed your Google password, try logging in using your old password. As a quick reminder, if you change the password on another device, your Chromebook contents remain encrypted with the old password.
Enter your full email address in the username field.
Browse as a guest for a couple of minutes. Then check if you can log in.
Make sure you're using the correct keyboard language settings. Turn Caps Lock off.
Check Your Connection
Make sure your wireless connection is strong and stable. Unplug your router, and leave the device powered off for one minute. Then plug it back in and check if you can log in.
If the problem persists, disconnect all the devices connected to your Wi-Fi network, except your Chromebook. From the sign-in screen, go to the Status area, and turn off Wi-Fi. Then connect to a different network, such as a mobile hotspot. Alternatively, switch to a different connection and try again.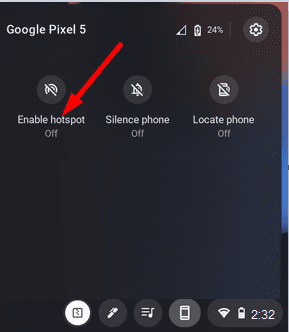 If your Chromebook fails to connect to a mobile hotspot, use this troubleshooting guide to fix the problem.
Log Out From Your Google Account on All Devices
Your Chromebook password is the same as your Google password. Try signing in to your Google account on a different device. If you're already logged in to your Google account on other devices, log out from all the devices. Then check if your Chromebook accepts your password.
Add a New User Profile
From the sign-in screen, click on Add user/ Add person. Then add the same user account that you can't sign in to. Check if you notice any improvements. Or add a different profile, but don't remove your existing profile. Check which of these two workarounds does the trick for you.
Use the Same Keyboard You Used to Set Up the Account
Interestingly enough, some users suggested that you need to use the same keyboard you used to set up your Google account. In other words, you can only log in by typing your password in the same way you typed it when setting up the account. For example, if you used tablet mode, you need to switch to tablet mode again and use the virtual keyboard to log in to your account.
Hard Reset Your Chromebook
If this is a low-level hardware issue, you should be able to fix it after performing a hard reset. Keep in mind that you may lose some of the files stored in your Downloads folder.
Shut down your Chromebook.
Then press the Refresh and Power buttons.
Release the Refresh button when your laptop starts up.
Reset Your Password
If you still can't log in, try resetting your Google password. Go to Google's account recovery page and follow the on-screen steps to reset your password. Then use the new password to log in to your ChromeOS laptop.
Powerwash Your Device
If the issue persists, you may need to powerwash your device.
Press and hold the Ctrl, Alt, Shift, and R buttons.
Hit Restart.
Then select Powerwash and hit Continue.
Follow the on-screen instructions and sign in with your Google Account.
Contact Your IT Admin
If your account is managed by an organization, contact your IT admin for further help. If you're a student and you can't contact your admin directly, ask one of your teachers to inform the admin that you can't log in.
Conclusion
If your Chromebook is not accepting your correct password, use your old password, and browse as a guest. Additionally, unplug your router or use a different Wi-Fi connection. Then add a new user profile and hard reset your Chromebook. If the issue persists, reset your password and powerwash your device. Did you manage to solve the problem and log in to your Chromebook? Let us know in the comments below.