Google Chrome may sometimes display the following error message when you're trying to download something: 'This file is dangerous, so Chrome has blocked it.'
This is because the browser's built-in security tools detected there's something wrong with the respective file (it might carry malicious code). To protect your device, Chrome prevents you from downloading that file. And it alerts you by displaying that message.
But sometimes Chrome may be wrong. If you're trying to download a file from a trusted source, that's clearly a false positive alert.
Let's dive right in and see what you can do if Chrome says the file you're trying to download is dangerous.
Chrome Is Blocking Downloads for Security Reasons
Note: Use the solutions below only if you trust the download source 100 percent. If the file comes from a shady website, don't force the download. Chrome may be right, and that file might be malware-ridden. It's better to be safe than sorry.
Turn off Safe Browsing
Safe Browing is a Chrome security tool that protects your account and machine when you're online. It also blocks suspicious files.
Click on the three dots to open the menu.
Then select Settings.
Go to Privacy and Security.
Select Security.
Under Safe Browsing, select No Protection. Then hit the Turn off button.
Important Notes:
By disabling this security feature, you are no longer protected against dangerous websites, downloads, and extensions. Proceed at your own risk.
We recommend keeping Safe Browsing active. Use either the Standard Protection settings or the Enhanced Protection features to keep your device safe from cyber-attacks.
Disable Security and Privacy Extensions
If the error persists despite having disabled Safe Browsing, try turning off your security and privacy extensions. Your extensions might be blocking that file.
Click on the menu and select More tools. Go to Extensions and use the switch button to turn your extensions off.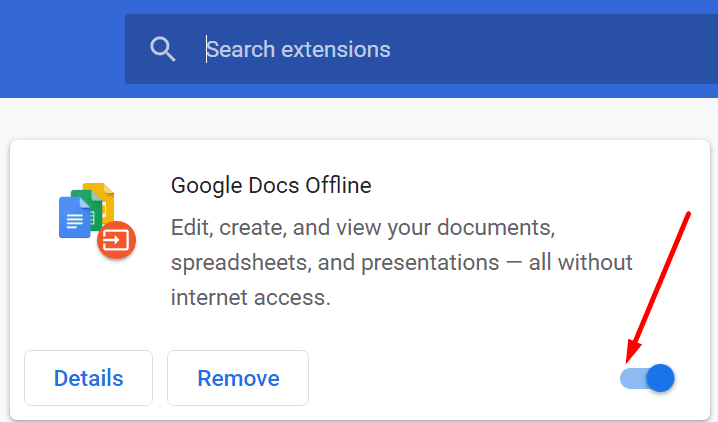 You may want to disable all your extensions, not just the security and privacy add-ons. Check if you can download that file with the extensions off.
Whitelist the File (And Source)
Your antivirus might interfere with your Chrome downloads. Consider whitelisting the problematic file and the website you're downloading it from.
If you're using Windows Security, follow these steps:
Navigate to Settings.
Select Update & Security.
Then go to Windows Security.
Select Virus & threat protection.
Click on Manage settings.
Scroll down to Exclusions.
And select Add or remove exclusions.
Hit the Add an exclusion option.
Select the problematic file and add the source-website as well.
Apply the exclusions and try to download that file again.
If you're using a third-party antivirus, go to your antivirus support page for detailed instructions on adding a security exception.
Conclusion
If Chrome says the file you want to download is dangerous, it's always best to trust what the browser says. The risk of getting your machine infected with malware is just too high to force the download.
Disable Safe Browsing, remove the security extensions, and whitelist the problematic file only if you are 100 percent sure that the file is not dangerous. Otherwise, don't download it.