Only a small group of people know that you can run Android on your PC. Having the ability to do this can be very helpful. You can perform tasks that you would normally do with an Android phone using the larger screen of your PC, your mouse, and keyboard.
However, trying to install an Android emulator on Microsoft's latest and best operating system, Windows 10 is not a simple task. Some Android emulators may not be compatible with Windows 10 and some are very particular about the type of processor that the PC uses.
The list below has some of the best Android emulators for your PC. Using this list will make things easier to find an emulator that is compatible with your PC and will run smoothly on Windows 10.
1. Bluestacks 4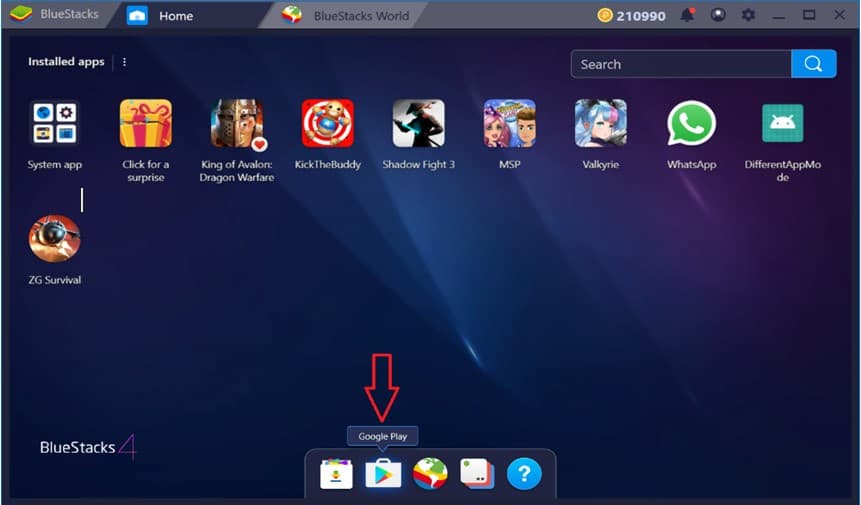 Bluestacks is one of the most popular Android emulators and is also widely regarded as one of the best. Bluestacks has been around since 2011, with its latest version Bluestacks 4 being released in 2019.
This Android emulator is compatible with Windows 10 and is running on Android OS 7.1.2 Nougat, which is one of the newest versions of Android.
This emulator is one that can run almost all apps from the Google Play Store, with only a few exceptions. This means there will be very few compatibility problems if you are using Bluestacks 4.
2. Nox Player 6
NOX player is a well-known emulator, specially designed to play Android games on your PC. It supports both Windows 10 and MacOS. Since it is a gaming-centric Android emulator, you get controls and features from NOX to ensure that you can play your favorite Android games on your PC.
NOX player 6 is running on Android OS 5.1.1 Lollipop, which is not the newest version but is still solid. Any problems you may encounter when using this emulator are based on compatibility issues with newer applications.
3. MEmu
MEmu is a light Android emulator, meaning it does not install a lot of data on your PC. It supports both Intel and AMD processors, so it won't have any problem running on Windows 10 with either of these.
MEmu is a user-friendly Android emulator, so it is a delight to use for those that don't like the hassle of complex features.
Pros & Cons of Using Android Emulators
Emulators are definitely fun to use, and they can give you a lot of freedom when it comes to both gaming and development as you can use the processing power of your PC to run comparatively less demanding apps.
But, there are moments where you will want to install Android as the booted OS, or just use an Android device, and it would be up to you to determine when.
Pros
– Fun
– Easy to Install & Use
– Not Hardware Intensive
– Intuitive UI
– Great for App Development

Cons
– Bad Optimization (Hardware/Speed Ratio)
– Needs a Google Account
– Some Apps Might Crash

If you want to learn how to make your own apps, or to find out how most current Android apps work, you might want to take out Android Programming for Beginners that provides a nice, gentle learning curve for all that want to learn.
Conclusion
Android emulators can come in handy, so if you feel like running Android to either play games or perform some other tasks, then go ahead and install one of these quality Android emulators.