Here are the steps if you wish to insert page numbers into your Microsoft Word 2010 or 2007 document.
1. Select the Insert tab, and then select the Page Number icon.
2. Select to location you wish the page number to appear in.
Top of Page
Bottom of Page
Page Margins
Current Position
3. Select the style of number you wish to use.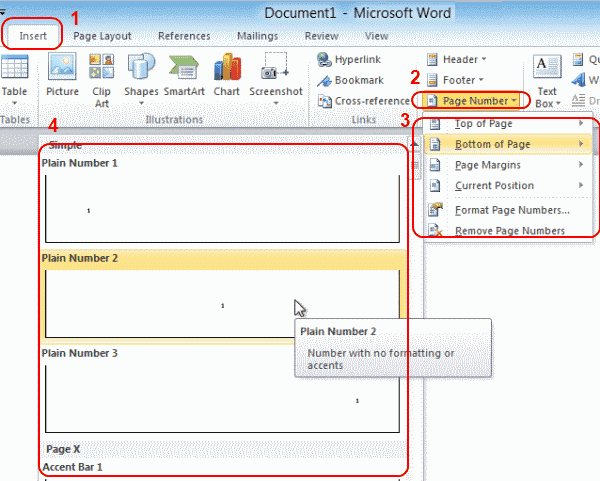 4. If you want to change the numbering style or starting number, click Format Page Numbers. When done click OK.