The Windows 8.1 update forces Internet Explorer 11 to your system. Unfortunately, there is no way to prevent this from happening if you use Windows 8.1.
If you are experiencing problems visiting websites or web-applications in IE11 because of compatibility issues, utilize the Compatibility View feature in IE.
If you don't want IE11 on your system at all, you can uninstall it. Be aware that you cannot use IE10 on Windows 8.1 though. There is no way to make IE10 or lower versions work on Windows 8.1.
To uninstall IE11, follow these steps.
1. Open Control Panel.
2. Select Programs.
3. Select Turn Windows features on or off.
4. Uncheck Internet Explorer 11, then click OK.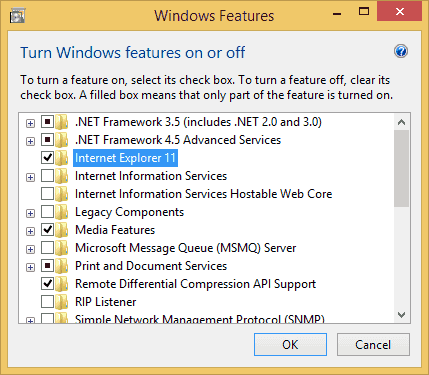 5. Select Yes on the warning about Turning off Internet Explorer 11.
The removal process will start after these steps and you will be prompted to restart the computer. Once restarted, there will be no versions of Internet Explorer installed on the system.
If you ever decide you want IE 11 back on your system, simply access this same screen again and check then box.