How to enable or disable the pop-up blocker in the Apple Safari web browser.
Windows and OS X Version
1. Windows users select the settings gear, then choose "Preferences". Mac users click "Safari" > "Preferences".
2. Click on "Security" at the top of the window.
3. Check the box "Block pop-up windows" to enable this feature. Uncheck it to disable it.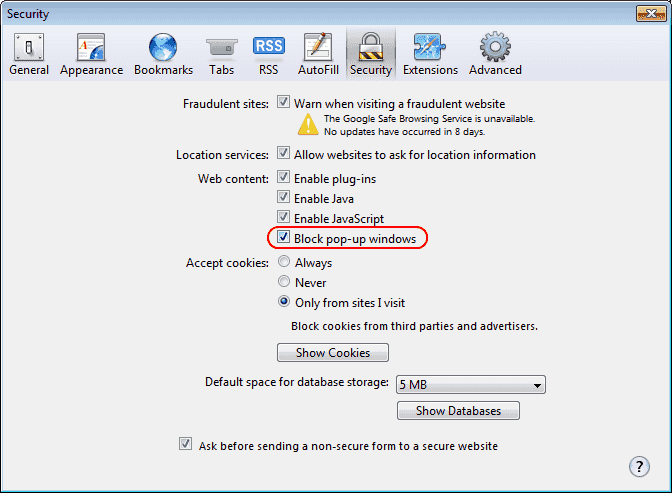 iOS Version
1. From the Home screen, select "Settings".
2. Choose "Safari"
3. Slide the "Block Pop-ups" to "On" (green) to block pop-ups, or slide it to "Off" (white) to never block pop-ups.