How to easily import slides from another presentation in PowerPoint 2010 or 2007.
1. Open PowerPoint and the file you wish to import slides into.
2. Click the Home menu.
3. Click New Slide > Reuse Slides…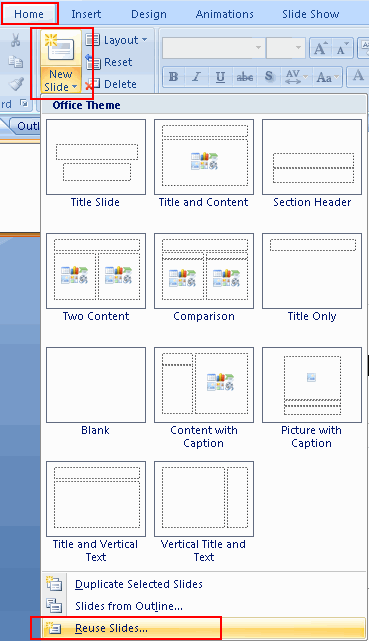 4. The Reuse Slides options will appear on the right side. Click Browse… > Browse File…

5. Navigate to the file that you wish to import slides from. Select it and click Open.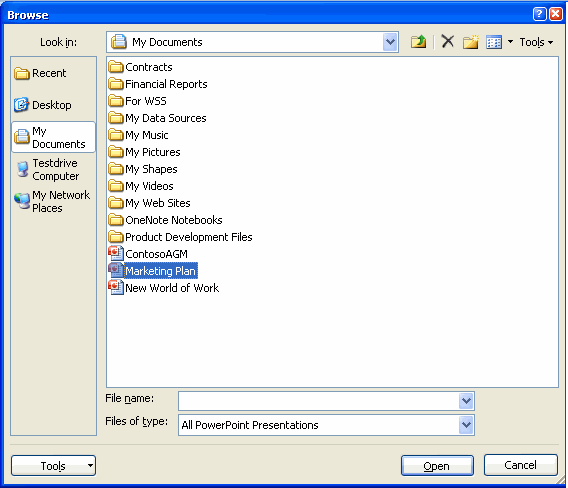 6. Locate the slide(s) you wish to import. Double-click on it to import it.