If you want to check who accepted or declined a meeting invite in Outlook 2010 or 2007, here's how.
1. Click the Calendar icon in the Navigation Pane.
2. Double-click the meeting you want to check.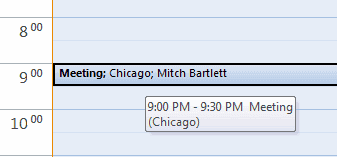 3. Under the Meeting tab, select the Tracking button.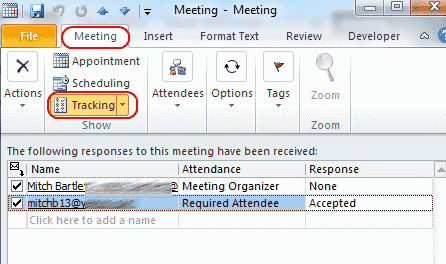 Note: Only the meeting organizer can view this option.