Instead of using a code or password to get into your Motorola Droid, you can secure the screen with an unlock pattern.
1. From the Home screen, press Menu.
2. Tap Settings.
3. Tap Security.
4. Tap Set unlock pattern.
5. Tap Next.
6. Tap Next again after reading the screen.
7. Draw a pattern on the screen. You can't touch the same dots twice.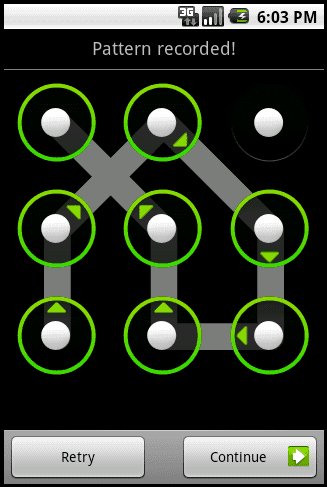 8. Tap Continue.
9. Draw the same pattern again.
10. Tap Confirm.