I am a Nook Color user as well as a Kindle Fire user. I have some books from my collection on one device, and some books on the other. I had to learn how to read Barnes & Noble Nook books on my Kindle Fire. Here's how to install the Nook Android app on the Kindle Fire so you can do so.
"Apps" > "Settings" > "Applications" > "Apps From Unknown Sources" > "On" or "Settings" > "More" > "Device" > "Allow Installation of Applications" > "On" depending on the model of your particular Fire.
Open the Kindle Fire web browser and go here to download the Nook apk file.
Open the notification area (top bar). It should show that the .APK file is downloading. Tap it once the download has finished.
Select "Install".
You now should have the "Nook" app listed in the "Apps" area on your Kindle Fire. Open it and type your Barnes & Noble credentials when prompted. You'll have access to all of your BN purchases.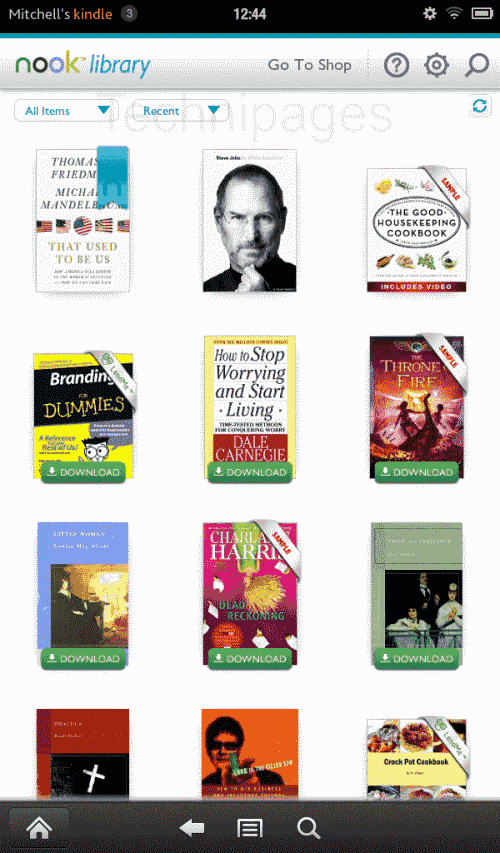 Some users are reporting that they are using GetJar to obtain the Nook app for their Kindle Fire. I find the method above easier though.