Disable the warning message that says "The Publisher Could Not Be Verified" when you run certain files in Microsoft Windows.
Note: This tutorial is only valid for version of Windows that contain the Group Policy Editor such as Windows 8.1 Professional.
Hold the Windows Key, then press "R" to bring up the Run dialog box.
Type "gpedit.msc", then select "OK".
Go to "User Configuration" > "Administrative Templates" > "Windows Components" > "Attachment Manager".
Open the "Inclusion list for moderate risk file types" setting.
Set the policy to "Enabled", then add "*.exe;" or whatever the file extension you are using to the "Specify high risk extensions" box.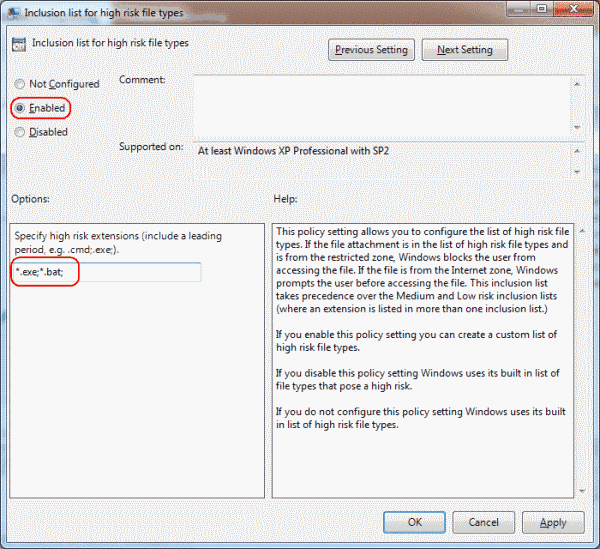 This should disable the "Publisher Could Not Be Verified" messages from appearing for that file type in the future.